Graham Warns Republicans Could Call Democrats as Witnesses During Trump's Impeachment Trial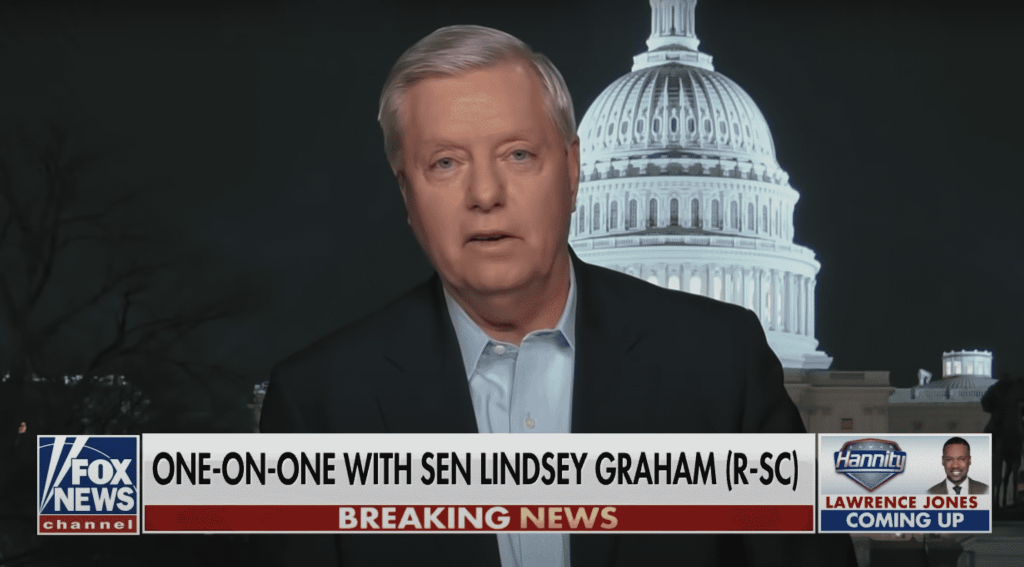 Sen. Lindsey Graham (R-S.C.) says Republicans could call Democrats as witnesses during former President Donald Trump's impeachment trial.
During an appearance on Fox News on Monday, host Sean Hannity noted he wants to hear from Senate Majority Leader Chuck Schumer (D-N.Y.), President Joe Biden, Vice President Kamala Harris, House Speaker Nancy Pelosi (D-Calif.), Rep. Maxine Waters (D-Calif.), Senator Cory Booker (D-N.J.), and former Attorney General Eric Holder.
He asked Graham if he would consider looking at his list.
"If the House managers want to call one witness, the defense is going to call all the people you named and then some," Graham replied.
He continued, "To my colleagues tomorrow, there are a hundred of us — what we do today is going to make history for the rest of the time America exists. What Democrats have done is basically declare war on the presidency itself."
Watch his comments below:
According to The Washington Post, calling witnesses is seemingly unlikely. Still, there are a few potential witnesses that could play an important part in the trial.
The story notes the Capitol rioters themselves could provide insight. Jacob Chansley, also known as the QAnon Shaman, has offered to testify.
Trump campaign members connected to the rally could also be called.
Georgia Secretary of State Brad Raffensperger has been suggested because he has experience with Trump's efforts to overturn the election after the former president asked him to find "11,780 votes" to reverse Biden's victory.
Another potential witness is Dustin Stockton, one of the organizers for "March for Trump."
One of the most notable witnesses Democrats were hoping to call is Trump. Trump's attorney said on Thursday he would not be testifying or providing a statement at the trial.
The Post notes White House chief of staff Mark Meadows could testify as he was with Trump when the riots were developing.
The publication argues witnesses who could weigh in on the trial's constitutionality may help the Democrats.