News
House Dem Claims It Is 'Un-American' to Not Blame Putin for Most Recent Spike in Gas Prices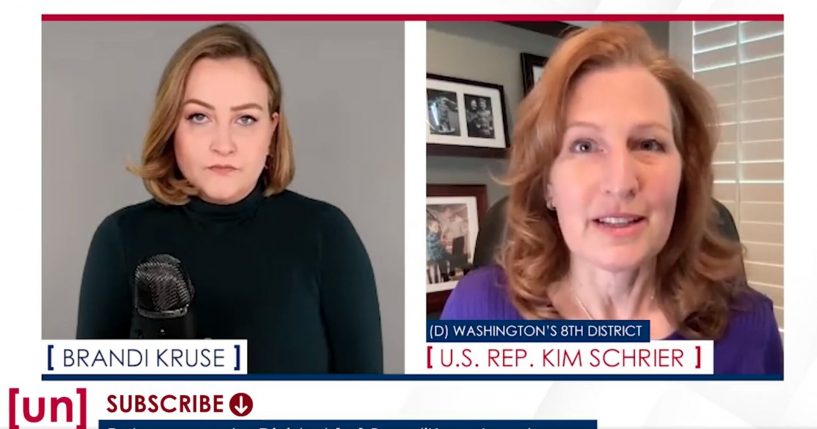 A House Democrat is suggesting that it is "un-American" for people to blame anyone but Russian President Vladimir Putin for the most recent surge in gas prices.
During an appearance on the "unDivided" podcast, Rep. Kim Schrier (D-Wash.) was asked about commentators blaming President Joe Biden for the recent spike in gas prices.
"Right now, the last two weeks, this is Putin. You should be blaming Putin if anybody for this. And to not blame Putin, first of all, is denying reality, and second, frankly, I think is un-American. So this is Putin's fault," Schrier said.
Advertisement - story continues below
Watch the video below:
U.S. @RepKimSchrier (D-WA) says it is "frankly un-American" to blame record gas prices on anyone but Putin: https://t.co/xZUhHyeCIh #unDivided pic.twitter.com/RnG6FrL2k6

— Brandi Kruse (@BrandiKruse) March 14, 2022
Schrier acknowledged that people were "already suffering at the gas pump."
"We saw an increase of over a dollar per gallon over the last year and a half or so. That can be blamed realistically on the pandemic," she said.
Advertisement - story continues below
The Congresswoman added, "When people were not going to work, and driving was down, gas prices were down. As demand increased and rigs had not yet been turned on, there was a supply-demand issue like with everything else in this country, and that was to blame."
According to AAA, the national average price for a gallon of gas is $4.31, up from $3.49 a month ago.
Do you think it is "un-American"?
At a gathering of House Democrats on Friday, Biden said, "Make no mistake, inflation is largely the fault of Putin. I love the Republicans saying it's Biden saying he's going to stop the Keystone pipeline — and I did — and that's the reason prices went up. Folks, let's get something straight there. The Keystone pipeline was two years away and had been 2% finished. Give me a break."
"Don't let anybody tell you anything you did supporting the idea that we block Russian oil coming into the country — and I said at the time prices are going to go up for gasoline — it wasn't anything we did," he added.
Truth and Accuracy
We are committed to truth and accuracy in all of our journalism. Read our editorial standards.
Comment Down Below
Conversation