News
Hunter Biden's Delinquent Taxes Reportedly Paid off by Hollywood Lawyer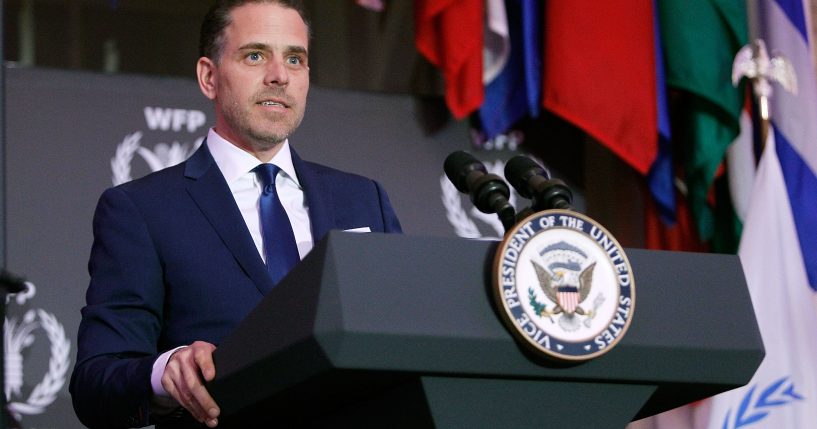 Hunter Biden's delinquent taxes were reportedly paid off by Kevin Morris, an entertainment attorney and novelist.
According to The New York Post, the taxes amounted to more than $2 million.
The Post reported Biden's friends say Morris is his latest "sugar brother."
Advertisement - story continues below
A source told the outlet Morris has been funding Biden's lifestyle, including his rent and living expenses.
Additionally, Morris has been helping Biden with structuring his art sales.
In December 2020, Biden announced his "tax affairs" were being investigated by federal prosecutors in Delaware.
At the time, Biden said he remains "confident that a professional and objective review of these matters will demonstrate that I handled my affairs legally and appropriately, including with the benefit of professional tax advisors."
Advertisement - story continues below
Last month, ABC News reported an increasing number of witnesses have been asked before a grand jury about payments the president's son received during his time on the board of directors of Ukrainian natural gas company Burisma.
Additionally, the witnesses were asked other questions about how he has recently paid off tax obligations.
In October 2019, Hunter Biden commented on the impact his business dealings have had on his father's career.
"In retrospect, look, I think that it was poor judgment on my part," Biden told an ABC News anchor.
He added, "Is that I think that it was poor judgment because I don't believe now, when I look back on it — I know that there was — did nothing wrong at all. However, was it poor judgment to be in the middle of something that is … a swamp in — in — in many ways? Yeah."
Advertisement - story continues below
Last week, The New York Post reported President Biden is likely to avoid an audit that could show whether he benefited financially from his son's business dealings as the Internal Revenue Service has rejected a complaint from a whistleblower claiming he owes at least $127,000 in taxes.
Truth and Accuracy
We are committed to truth and accuracy in all of our journalism. Read our editorial standards.
Comment Down Below
Conversation