News
'Nothing Is Off Limits': Jan. 6 Committee Chair Says Trump Will Be Part of Inquiry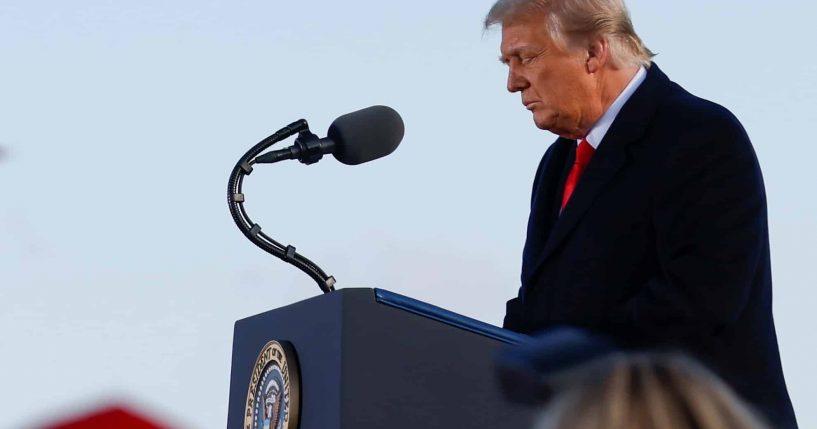 The chair of the select committee investigating the January 6 riot at the U.S. Capitol, Rep. Bennie Thompson (D-Miss.), says "nothing is off limits" when it comes to his inquiry.
Thompson told the Guardian he is prepared to depose lawmakers and senior officials from the Trump administration who may have been involved with the attack.
On whether he intends to pursue a wide-ranging inquiry against Trump and some of his most prominent Capitol Hill allies, Thompson said, "Absolutely."
Advertisement - story continues below
He added, "Nothing is off limits."
Thompson explained the issues of January 6 "are one of the most salient challenges we have as a nation, to make sure that this democracy does not fall prey to people who don't really identify with democracy."
According to Thompson, the central focus of the investigation will be on the facts and circumstances surrounding the riot. The first hearing on July 27 will feature both current and former US Capitol police and DC Metro police officers, as the Guardian reports.
The committee chair stressed he is prepared to issue subpoenas to Trump officials linked to the riot if they refuse to speak voluntarily.
Advertisement - story continues below
Thompson suggested Trump and House Minority Leader Kevin McCarthy (R-Calif.) are top witnesses as McCarthy was on the phone with Trump as the events unfolded.
"There will not be a reluctance on the part of the committee to pursue it," Thompson said when discussing McCarthy's call. "The committee will want to know if there is a record of what was said."
Do you think Trump should be part of the inquiry?
He also indicated it is necessary to examine who spoke to Trump on January 6.
"If somebody spoke to the president on January 6, I think it would be important for our committee to know what was said. I can't imagine you talk about anything else to the president on January 6," Thompson said.
If Trump administration officials refuse to appear, Thompson said, "We will pursue it in court."
Advertisement - story continues below
He told the outlet he will refer criminal charges should records from the November election through January 6 go missing or be destroyed.
"That violates the law," Thompson said. "I don't see any hesitation on our part to pursue that. If the respect for the rule of law is not adhered to, that's even more reason for this select committee to exist."
McCarthy chose five Republicans to serve on the committee on Tuesday, as IJR reported.
The lawmakers include Republican Reps. Jim Banks (Ind.), Jim Jordan (Ohio), Rodney Davis (Ill.), Kelly Armstrong (N.D.), and Troy Nehls (Texas).
Truth and Accuracy
We are committed to truth and accuracy in all of our journalism. Read our editorial standards.
Conversation