FLASHBACK: Jill Biden Blocks 'Let Dairy Die' Protesters From Husband a Year Ago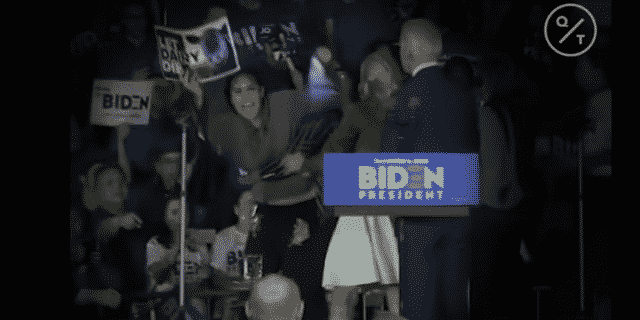 First Lady Jill Biden made a split-second reaction to protect her husband, President Joe Biden, during one of his campaign events a year ago on Wednesday.
On March 3, 2020, Jill Biden fought off protesters while her husband was delivering a speech in Los Angeles.
When a protester holding a "Let Dairy Die" sign stormed the stage, Jill Biden put herself between the protester and her husband.
Then, when another protester rushed onto the stage shouting "let dairy die," Jill Biden grabbed the protester by the wrist, holding her arm stiff to block her from Joe Biden, a then-Democratic presidential candidate.
In case you missed it:
Symone Sanders, Joe Biden's senior campaign adviser, was also praised for rushing onto the stage to get one of the protesters off stage. Some deemed it "heroic."
"Let's go Joe!" the crowd chanted afterward.
The "Let Dairy Die" campaign is led by Direct Action Everywhere, which is "a global grassroots network of animal rights activists," its website reads.
This was not the only time Jill Biden came face-to-face with someone at a campaign event and sought to defend her husband.
During one of Joe Biden's campaign events in February of 2020, she helped security guards toss out a heckler, as IJR reported.
When a reporter later asked her about the interaction, she responded, "I'm a good Philly girl."
Joe Biden later said on "Morning Joe," "She said to me 'I was worried he had a gun,'" adding, "I tell you what, I married way up, man."