News
John Legend Says Difference in Politics Led to Collapse of His Friendship With Kanye West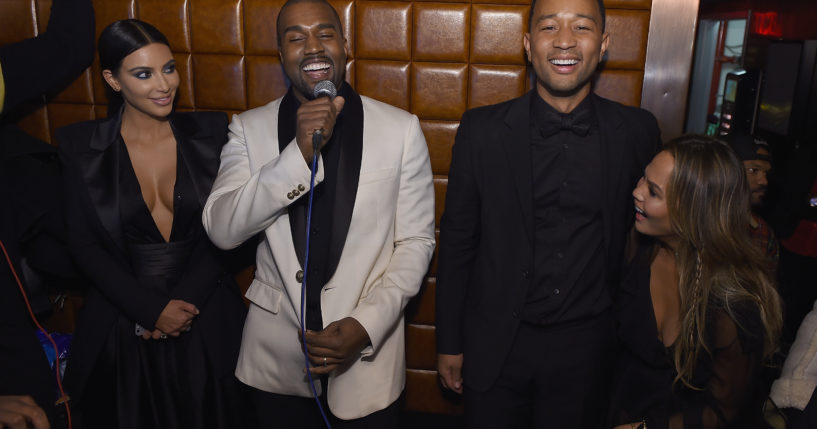 Singer John Legend opened up about why his friendship with rapper Kanye West fell apart.
During an episode of The Axe Files on Thursday, host of the show and former Senior Advisor to President Barack Obama, David Axelrod, asked Legend about his relationship with West.
"Because I know you're friends still, but he's, you know, his behavior and his politics, I guess — his politics are much different or have been much different than yours?" Axelrod said.
Advertisement - story continues below
Legend responded, "Well, you know, we aren't friends as much as we used to be because I honestly think because we publicly disagreed on his running for office, his supporting Trump, I think it became, uh, too much for us to sustain our friendship, honestly."
He continued, "He was upset that I didn't support his run for presidency of the United States of America for understandable reasons."
Axelrod noted Legend was not "alone in that."
Legend explained, "I wasn't alone in that, but, you know, he was not happy about that. And we really haven't been close since then."
Advertisement - story continues below
When asked what people do not understand about West, Legend replied, "Well, I think people get a lot about him. I think. He's been very open with who he is and his struggles with mental health and he's very real, honestly."
Concluding his comments on West, Legend told Axelrod, "So I think there's not a lot about him that people don't get, like he's been pretty upfront with his opinions, his struggles, all the things that he's dealing with. And I think what you see with him is pretty much what you get. I don't feel like he's a whole separate person in private than he is in public. I think you're pretty much seeing the real Kanye publicly."
Listen to the episode below:
The singer has been outspoken about his disapproval of Trump.
Advertisement - story continues below
In 2017, Legend tweeted, "Trump continues to dominate the shittiest president ever competition."
Trump continues to dominate the shittiest president ever competition https://t.co/mUOiLfpfLT

— John Legend (@johnlegend) September 30, 2017
Last year, West shared his disappointment with Legend and Big Sean for refusing to support his run for the White House.
"Both John Legend and Big Sean, when I ran for office, got used quick by the Democrats to come at they boy that actually changed they life. … I don't rock with neither of them, and I need my apologies," West said.
Truth and Accuracy
We are committed to truth and accuracy in all of our journalism. Read our editorial standards.
Comment Down Below
Conversation