News
Jury Reveals Verdict in Depp, Heard Trial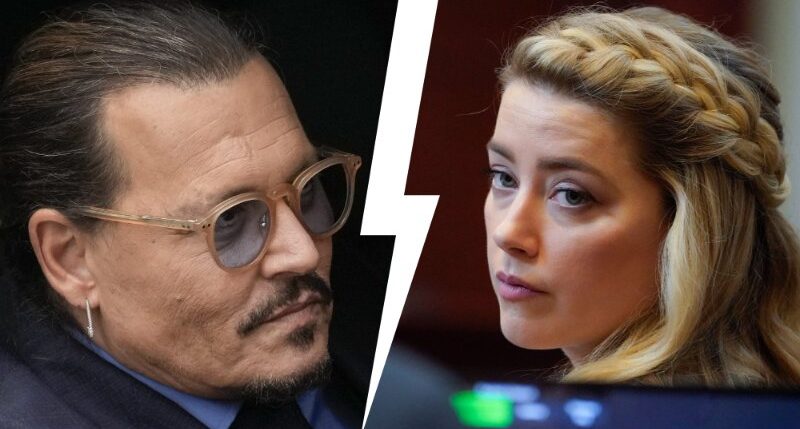 The jury reached a verdict in Johnny Depp's defamation case against his ex-wife Amber Heard.
The jury sided with Depp after finding Heard defamed him with her allegations that he committed domestic violence, as NBC News reported.
Depp was awarded $10 million in compensatory damages and $5 million in punitive damages.
Advertisement - story continues below
Heard was awarded $2 million in compensatory damages.
"Do you find that Mr. Depp has proven by clear and convincing evidence that Ms. Heard acted with actual malice? Answer: Yes." https://t.co/9JZXjgm4ND @mediaite @LawCrimeNetwork @leia_idliby pic.twitter.com/6T1otiWkb5

— Caleb Howe (@CalebHowe) June 1, 2022
Both Depp and Heard released statements following the verdict.
"From the very beginning, the goal of bringing this case was to reveal the truth, regardless of the outcome. Speaking the truth was something that I owed to my children and to all those who have remained steadfast in their support of me," Depp said, according to CNN.
Advertisement - story continues below
He continued, "I feel at peace knowing I have finally accomplished that."
Depp explained he is and has been "overwhelmed by the outpouring of love and the colossal support and kindness from around the world. I hope that my quest to have the truth be told will have helped others, men or women, who have found themselves in my situation, and that those supporting them never give up. I also hope that the position will now return to innocent until proven guilty, both within the courts and in the media."
Do you support Johnny Depp?
Heard said she is "heartbroken."
She added, "The disappointment I feel today is beyond words. I'm heartbroken that the mountain of evidence still was not enough to stand up to the disproportionate power, influence, and sway of my ex-husband."
Heard explained she is "even more disappointed with what this verdict means for other women," adding, "It is a setback. It sets back the clock to a time when a woman who spoke up and spoke out could be publicly shamed and humiliated. It sets back the idea that violence against women is to be taken seriously."
Truth and Accuracy
We are committed to truth and accuracy in all of our journalism. Read our editorial standards.
Comment Down Below
Conversation