News
Kyle Rittenhouse Lists off Some of the People He Plans to Sue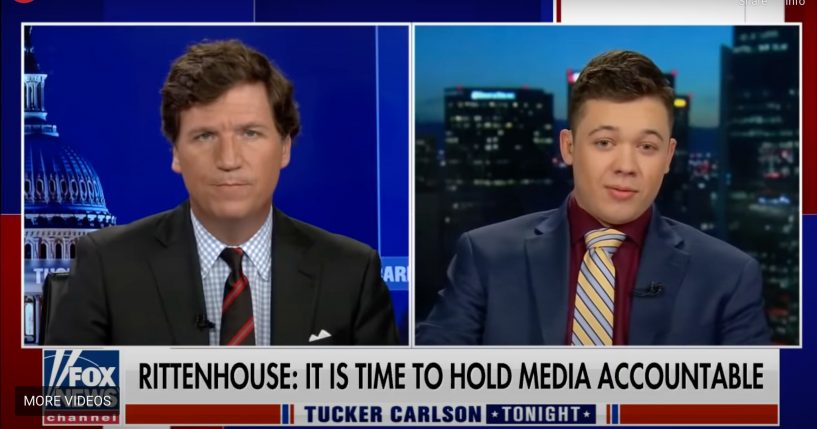 Kyle Rittenhouse is naming some of the individuals he plans to sue for their comments about him before and after he was acquitted of homicide charges.
During an appearance on Fox News' "Tucker Carlson Tonight" Monday, Rittenhouse was asked if he plans to sue news organizations.
"Right now, we're looking at quite a few," Rittenhouse responded. "Politicians, celebrities, athletes. Whoopi Goldberg's on the list. She called me a murderer after I was acquitted by a jury of my peers. She went on to still say that."
Advertisement - story continues below
He continued, "And there's others. Don't forget about Cenk from The Young Turks, he called me a murderer before [the verdict] and continues to call me a murderer."
Host Tucker Carlson asked, "What about the people who called you groundlessly a white supremacist? Which makes it pretty hard to get a job for the rest of your life if you're a white supremacist. Will you be responding to them?"
"Absolutely. We are going to hold everyone who lied about me accountable…They're all going to be held accountable, and we're going to handle them in a courtroom," Rittenhouse said.
Watch the video below:
Advertisement - story continues below
Rittenhouse was charged with five felonies after he fatally shot two people and injured one other in Kenosha, Wisconsin, in 2020.
Amid the unrest that broke out in Kenosha after the shooting of Jacob Black, Rittenhouse fatally shot Joseph Rosenbaum, who chased him and lunged at him. Later, he fell and fatally shot Anthony Huber and injured Gaige Grosskreutz, who also chased him.
In Nov. 2021, Rittenhouse was acquitted of all charges, as IJR reported.
However, some media personalities and even President Joe Biden have faced criticism for how they spoke about Rittenhouse in the aftermath of the shooting.
Truth and Accuracy
We are committed to truth and accuracy in all of our journalism. Read our editorial standards.
Comment Down Below
Conversation