News
Larry Birkhead Writes Heartfelt Post for Daughter DannieLynn on Her 16th Birthday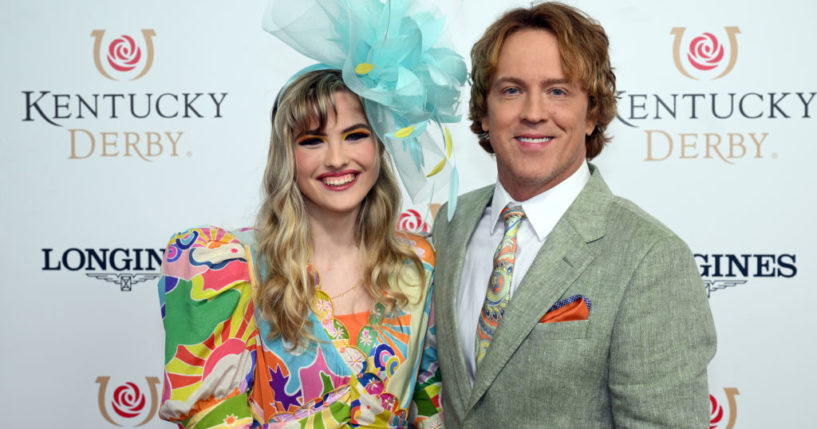 The daughter of Larry Birkhead and the late Anna Nicole Smith is growing into a young woman.
Dannielynn Birkhead turned 16 years old on Wednesday and Larry Birkhead honored her on her special day with an Instagram post that included a collage of photos of her. One photo was of Anna Nicole Smith kissing her when she was a baby.
Larry Birkhead wrote: "Sixteen years ago my beautiful baby was born. That's if you want to feel really old. Many people thought the odds were stacked against you, but maybe that was geared more towards me than you. Through tragedy, turmoil and a couple of baby tantrums-today you shine bright and are so accomplished."
Advertisement - story continues below
He also reminisced about how she was as a baby.
"So proud to be your Dad!" he said, adding: "When I told Dannielynn what a great baby she was when she born, she shot back in true Dannielynn style … 'How do you know you weren't even there?' Ouch. I told her 'maybe not, but I have been there every day since I brought you home.' It's been a wild ride and Dannielynn has brought joy and laughter to my life."
He concluded, "Stay off your local roads because Dannielynn is 16! Happy Birthday. Rock on. Mom is looking down!"
Advertisement - story continues below
Anna Nicole Smith died in 2007 at 39 years old of an accidental overdose when Dannielynn Birkhead was only five months old.
After her death, Larry Birkhead was involved in a custody battle with Anna Nicole Smith's companion at the time, Howard K. Stern, and was eventually confirmed to be the father through a DNA test, People reports.
In a 2021 interview with "20/20," Larry Birkhead spoke about keeping Anna Nicole Smith's memory alive.
"When we talk about Anna Nicole, there were a lot of happy moments for her. There were a lot of highs before there were a lot of lows," he said.
He added, "Anna should be remembered as this larger-than-life figure that was really a caring, giving person. A beautiful lady who loved her fans and loved her family."
Truth and Accuracy
We are committed to truth and accuracy in all of our journalism. Read our editorial standards.
Comment Down Below
Conversation