News
Liz Cheney Shares That Her Dad Is 'Deeply Troubled' About Where the Republican Party Stands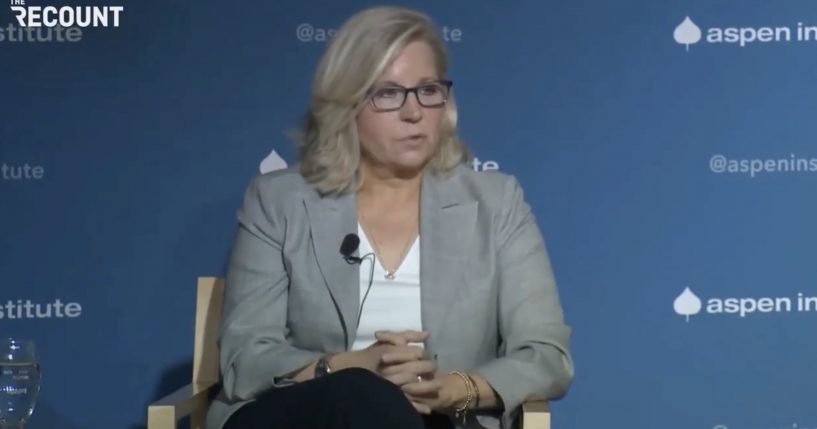 Rep. Liz Cheney (R-Wyo.) says her father, former Vice President Dick Cheney (R), is concerned about the state of the Republican Party.
"My dad is deeply troubled about where our party is, deeply troubled about where the country is," Liz Cheney said Wednesday during an event hosted by the Aspen Institute.
She called her father a "tremendous source of advice and guidance and wisdom for me."
Advertisement - story continues below
Watch her comments below:
Rep. Liz Cheney (R-WY): "My dad is deeply troubled about where our party is …"

When you've lost Dick Cheney … pic.twitter.com/HhhtXQpew2

— The Recount (@therecount) August 5, 2021
In January, Dick Cheney wrote an op-ed published by The Washington Post with nine other former defense secretaries explaining why involving the military in election disputes is a bad idea.
"Our elections have occurred. Recounts and audits have been conducted. Appropriate challenges have been addressed by the courts. Governors have certified the results. And the electoral college has voted," they wrote.
Advertisement - story continues below
The former defense secretaries continued, "The time for questioning the results has passed; the time for the formal counting of the electoral college votes, as prescribed in the Constitution and statute, has arrived."
They warned efforts to involve the military would "take us into dangerous, unlawful and unconstitutional territory."
Are you concerned about where the party stands?
His daughter was one of the 10 Republicans who voted to impeach former President Donald Trump after the riot at the U.S. Capitol on January 6. She has faced criticism from House Minority Leader Kevin McCarthy (R-Calif.) for accepting a position on the select committee investigating the events.
McCarthy called Liz Cheney and Rep. Adam Kinzinger (R-Ill.) "Pelosi Republicans" for accepting the appointments to the committee.
Liz Cheney delivered an opening statement during a committee hearing sending a warning to Congress, as IJR reported.
Advertisement - story continues below
"If those responsible are not held accountable, and if Congress does not act responsibly, this will remain a cancer on our constitutional Republic, undermining the peaceful transfer of power at the heart of our democratic system," she explained.
Truth and Accuracy
We are committed to truth and accuracy in all of our journalism. Read our editorial standards.
Comment Down Below
Conversation