News
A Majority of Americans Believe Inflation Will Continue to Increase: Poll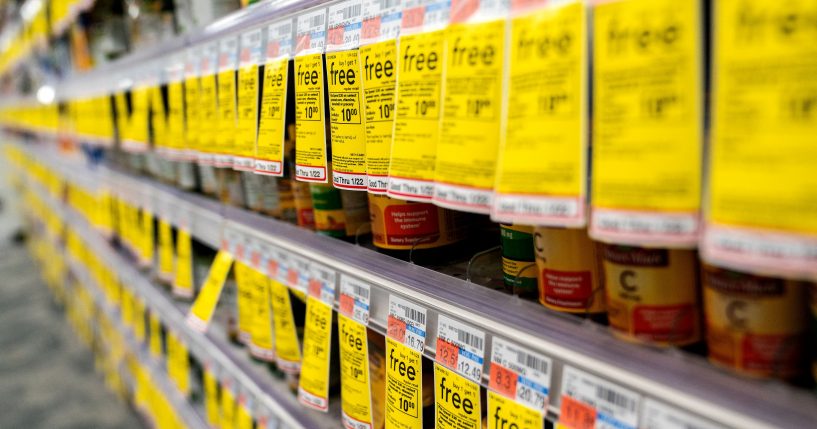 A poll found a majority of Americans say inflation will continue to increase.
According to a Gallup poll, 79% say inflation will continue to go up, with 50% predicting it will increase "a lot."
"More Americans expect several key U.S. economic trends to continue in the direction they have generally gone over the past several months rather than to reverse course. This includes predictions of rising inflation, rising stock values and declining unemployment," Gallup explained.
Advertisement - story continues below
The poll noted Americans have previously been more likely to believe inflation will go up rather than down. Still, this time, "expectation is higher than usual — in fact, it is the highest Gallup has measured in its trend."
Gallup reported that between 2007 and 2020, around six in 10 Americans have predicted inflation will rise.
When surveyed on the economy, only 23% say the conditions are "excellent or good." Thirty-seven percent believe they are poor, and 40% say they are "only fair."
Twenty-nine percent are convinced the economy is "getting better" compared to 67% who think it is "getting worse."
Advertisement - story continues below
Fox News White House correspondent Peter Doocy attempted to ask President Joe Biden a question about inflation on Monday.
 "Will you take questions on inflation? Do you think inflation is a political liability in the midterms?" Doocy asked Biden.
Will inflation continue to increase?
The president responded by calling Doocy a "stupid son of a b****."
Earlier this month, Biden issued a statement on inflation, saying it is "a global challenge, appearing in virtually every developed nation as it emerges from the pandemic economic slump."
He added, "America is fortunate that we have one of the fastest growing economies—thanks in part to the American Rescue Plan—which enables us to address price increases and maintain strong, sustainable economic growth. That is my goal, and I am focused on reaching it every day."
Advertisement - story continues below
The Associated Press recently mentioned a report by the Labor Department showing that, in December, consumer prices increased by 7% compared with the 12 months prior, making it "the hottest year-over-year inflation since June 1982."
Truth and Accuracy
We are committed to truth and accuracy in all of our journalism. Read our editorial standards.
Comment Down Below
Conversation