News
Third Man Faces US Charges Related to Haitian President's Assassination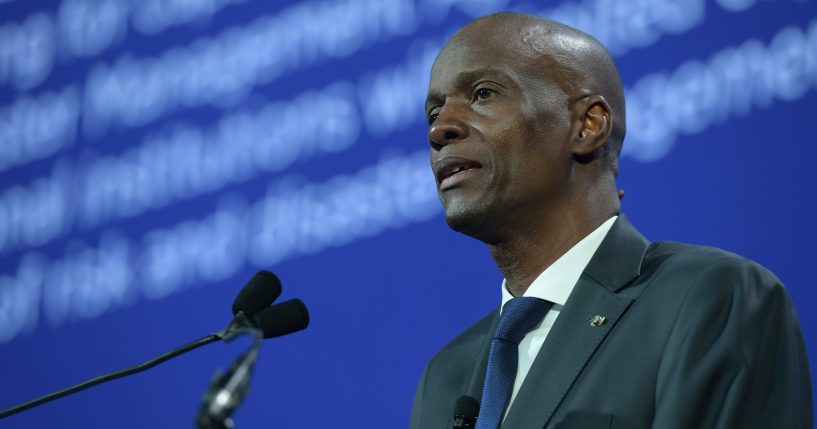 The Justice Department announced a former Haitian senator has been charged in connection with the assassination of the former President of Haiti, Jovenel Moïse.
According to the Justice Department, Joseph Joel John made his initial court appearance on Monday in Miami, Florida.
He was extradited from Jamaica to the United States on Friday.
Advertisement - story continues below
"John is charged with conspiring to commit murder or kidnapping outside the United States and providing material support resulting in death, knowing or intending that such material support would be used to prepare for or carry out the conspiracy to kill or kidnap," the department said.
John is the third man to be arrested and charged for his role in the plot to assassinate Moïse.
A criminal complaint claims John and "others – including approximately 20 Colombian citizens and a number of dual Haitian-American citizens – participated in a plot to kidnap or kill the Haitian President," as the Justice Department reported.
John faces a maximum sentence of life imprisonment if convicted of charges.
Advertisement - story continues below
Mario Antonio Palacios and Rodolphe Jaar were also charged after being arrested earlier this year.
Third Man Charged in Connection with Plot to Kill Haitian Presidenthttps://t.co/hYKWBWsvLg

— National Security Division, U.S. Dept of Justice (@DOJNatSec) May 9, 2022
In July 2021, Moïse was assassinated in his home.
President Joe Biden said in a statement, "We condemn this heinous act, and I am sending my sincere wishes for First Lady Moïse's recovery."
He added, "The United States offers condolences to the people of Haiti, and we stand ready to assist as we continue to work for a safe and secure Haiti."
Advertisement - story continues below
Interim Prime Minister Claude Joseph called it an "inhumane and barbaric act."
He continued, "The country's security situation is under the control of the National Police of Haiti and the Armed Forces of Haiti. Democracy and the republic will win."
Joseph urged "Haitians to show restraint and maintain a peaceful environment over the coming days."
The Associated Press reported at the time Haiti's economic, political and social issues had deepened.
Advertisement - story continues below
The outlet explained, "With gang violence spiking in Port-au-Prince, inflation spiraling, and food and fuel becoming scarcer in a country where 60% of the population makes less than $2 a day."
The report continued, "These troubles come as Haiti is still trying to recover from the devastating 2010 earthquake and Hurricane Matthew in 2016."
Truth and Accuracy
We are committed to truth and accuracy in all of our journalism. Read our editorial standards.
Comment Down Below
Conversation