News
McConnell Urges Pelosi, Schumer To 'Walk-Back Their Threats' on Infrastructure Plan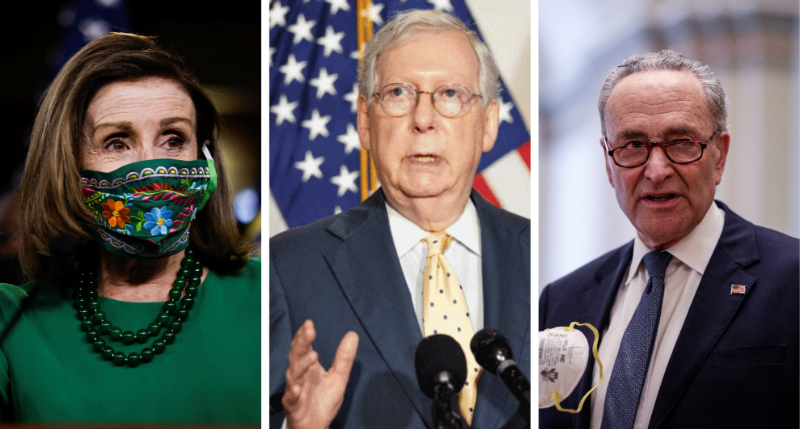 Senate Minority Leader Mitch McConnell (R-Ky.) is calling on Democratic Congressional leaders to follow President Joe Biden's lead and walk back their apparent threats to tie the passage of a bipartisan infrastructure package to an additional spending bill.
In a statement on Monday, McConnell said, "The President has appropriately delinked a potential bipartisan infrastructure bill from the massive, unrelated tax-and-spend plans that Democrats want to pursue on a partisan basis. Now I am calling on President Biden to engage Leader Schumer and Speaker Pelosi and make sure they follow his lead."
McConnell's statement comes after Biden announced that he had reached a deal on the framework for a bipartisan infrastructure package, as IJR reported.
Advertisement - story continues below
However, Biden quickly sparked concern among Republicans after he appeared to suggest that he would not sign the bipartisan bill unless Democrats used budget reconciliation to pass an additional spending package.
On Thursday, Biden said, "I expect that in the coming months this summer, before the fiscal year is over, that we will have voted on this bill, the infrastructure bill, as well as voted on the budget resolution. But if only one comes to me, this is the only one that comes to me, I'm not signing it. It's in tandem."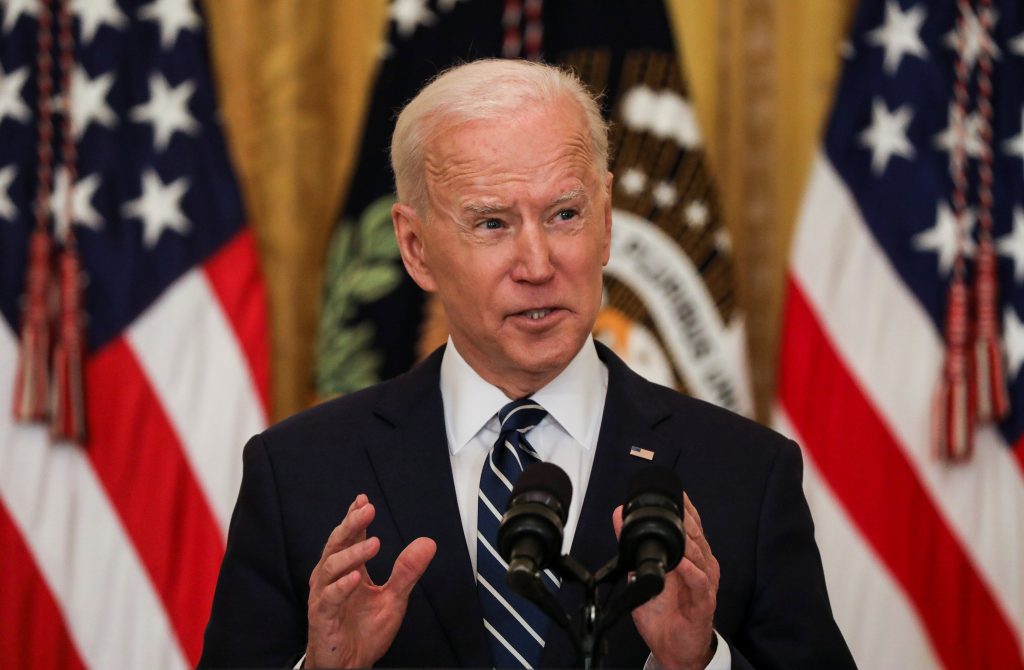 Also, on Thursday, House Speaker Nancy Pelosi (D-Calif.) told reporters that the House would not vote on the bipartisan bill until the Senate passed the larger spending bill.
Advertisement - story continues below
And Senate Majority Leader Chuck Schumer (D-N.Y.) told reporters, "One can't be done without the other. … We can't get the bipartisan bill done unless we're sure of getting the budget reconciliation bill done. We can't get the budget reconciliation bill done unless we're sure to get the bipartisan [bill]."
Sen. Lindsey Graham (R-S.C.), who was one of the Republicans who helped craft the framework, told Politico that Biden's statement was "extortion" and signaled that he would not support the bill if Biden tried to tie the two spending packages.
Biden later sought to clarify his comments in a statement on Saturday, "At a press conference after announcing the bipartisan agreement, I indicated that I would refuse to sign the infrastructure bill if it was sent to me without my Families Plan and other priorities."
"My comments also created the impression that I was issuing a veto threat on the very plan I had just agreed to, which was certainly not my intent," he explained.
While McConnell acknowledged Biden's "walk-back," he said, "Unless Leader Schumer and Speaker Pelosi walk-back their threats that they will refuse to send the president a bipartisan infrastructure bill unless they also separately pass trillions of dollars for unrelated tax hikes, wasteful spending, and Green New Deal socialism, then President Biden's walk-back of his veto threat would be a hollow gesture."
Advertisement - story continues below
"Republicans have been negotiating in bipartisan good faith to meet the real infrastructure needs of our nation. The President cannot let congressional Democrats hold a bipartisan bill hostage over a separate and partisan process," he added.
McConnell also told reporters during a press conference on Monday that he has not decided whether he would support the infrastructure deal. The Kentucky lawmaker added that he wants to see a score from the Congressional Budget Office to see if the proposals to pay for the bill would actually cover the cost.
Truth and Accuracy
We are committed to truth and accuracy in all of our journalism. Read our editorial standards.
Conversation