News
McEnany Argues Chris Cuomo Has a 'Lot To Answer For'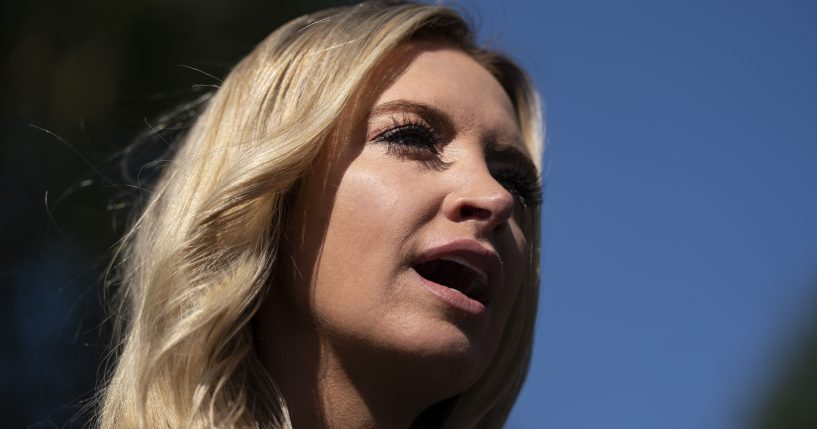 Former White House Press Secretary Kayleigh McEnany blasted CNN and Chris Cuomo over a report showing his efforts to help his brother amid sexual harassment allegations.
During an episode of Fox News's "Outnumbered" Tuesday, McEnany explained, "Chris Cuomo, not only was he on the air last night, he didn't even mention this, surprise, surprise."
She mentioned a statement issued by CNN, saying the network is going to conduct a "thorough review" of the documents.
Advertisement - story continues below
"What do we expect from CNN's 'thorough review'? CNN is the same network that retains Jeffrey Toobin. We all know what happened there… This is the same network that allowed Chris Cuomo to bring Andrew Cuomo on air with that massive Q-Tip, as Chris Cuomo is lavishing praise on his COVID response," McEnany said.
She accused Andrew Cuomo of "doing wrong by elders in this state who were shoved in nursing homes."
McEnany added, "This is the same network when it was revealed that… Chris Cuomo was advising his brother, they gave him a little slap on the wrist with a statement, 'we've talked to him,' so I don't believe in this thorough review, and I do agree that the troubles for Chris Cuomo could be far deeper."
Watch her comments below:
Advertisement - story continues below
According to documents released by the New York attorney general, Chris Cuomo reached out to his brother's top aide Melissa DeRosa, asking her to let him help with Andrew Cuomo's defense.
"During this investigation under oath, he said he had irregular contact with Melissa DeRosa. Guess what? Melissa DeRosa said under oath, we had pretty regular contact. She says, 'Chris sends me a lot of things, a lot of the time,' and there are pages and pages of text messages. Chris has a lot to answer for; maybe more than just to CNN," McEnany said.
Advertisement - story continues below
CNN also said in the statement the network would be "having conversations and seeking additional clarity about their significance as they relate to CNN over the next several days."
Truth and Accuracy
We are committed to truth and accuracy in all of our journalism. Read our editorial standards.
Comment Down Below
Conversation