News
Meghan Trainor Expecting Second Child With Husband Daryl Sabara: 'This Is My Dreams'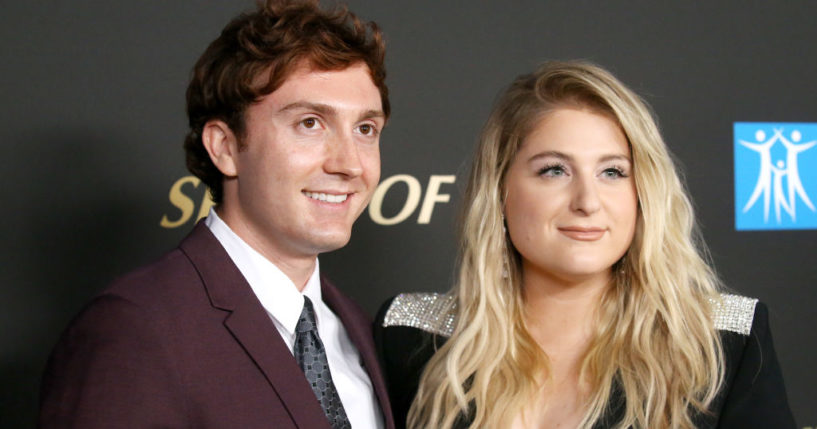 Singer Meghan Trainor revealed she is expecting another child with her husband Daryl Sabara.
The 29-year-old pop star confirmed the news in an exclusive statement to People.
"What a blessing. I'm just so grateful I can get pregnant," she said.
Advertisement - story continues below
She added, "And I'm like, 'I'm crushing it. This is amazing. This is my dreams.' I'm halfway there — I want four kids!"
Trainor also shared how the couple is involving their son, Riley, who was born in 2021, with her pregnancy.
"We try to tell him, 'There's a baby in the belly,' but then he points to his belly now and is like, 'Baby.' And we're like, 'Oh no, it's not in yours — it's in Mama's belly!'" she explained.
Advertisement - story continues below
Trainor opened up about how this pregnancy compares to her first pregnancy.
She shared:
"It's like a real pregnancy. The first one was like make-believe. I had no symptoms with Riley to the point where I was like, 'We need to go to the doctor. There's nothing in me.' I got my symptoms late in my pregnancy with Riley. I got them a right away with this baby. I got red perioral dermatitis all over my face — so that's been fun with makeup — and popped early and was very nauseous. I was sick, my boobies were aching. This one was a ride. It was a rocky ride, but luckily it was during the holidays, so I could just chill and lay down. I pee every 20 minutes, and I'm fully out of breath just from talking. It's great."
Her first book, "Dear Future Mama," is expected to hit shelves April 25. It is described as "a heartfelt and humorous guide" for women who are expecting.
"I'm an open book, and I love telling everybody everything about my grossness and all my truths," Trainor told People. "When someone goes, 'Oh my God, me too,' then it makes me feel like I'm not alone, and I'm like, 'I'm not weird, my body's not different. It's normal.'"
Truth and Accuracy
We are committed to truth and accuracy in all of our journalism. Read our editorial standards.
Comment Down Below
Conversation