News
Michael Avenatti Handed 14-Year Prison Sentence in Fraud Case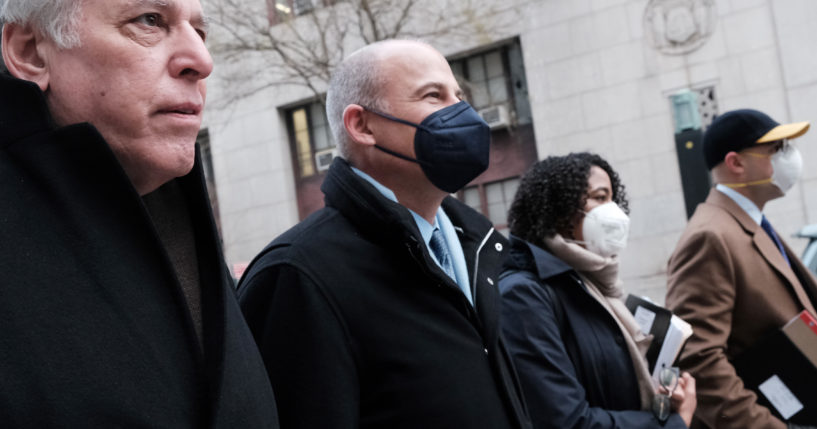 Lawyer Michael Avenatti has been sentenced to 14 years in prison for stealing money from his clients.
According to The Associated Press, Avenatti was sentenced in California and fined $10 million by U.S. District Judge James V. Selna.
The judge reportedly said Avenatti would serve his sentence in California after completing a five-year term for separate convictions in New York.
Advertisement - story continues below
"Michael Avenatti was a corrupt lawyer who claimed he was fighting for the little guy. In fact, he only cared about his own selfish interests," US Attorney Martin Estrada said in a statement, as CNN reported.
The statement continues, "He stole millions of dollars from his clients – all to finance his extravagant lifestyle that included a private jet and race cars. As a result of his illegal acts, he has lost his right to practice law in California, and now he will serve a richly deserved prison sentence."
Dean Steward, an attorney for Avenatti, claimed in a statement to CNN that the sentencing "was overly harsh and uncalled for," saying his client described it as "off the charts."
He added, "When compared with similar high-profile cases, the unfairness is glaring."
Advertisement - story continues below
The Associated Press noted, prosecutors said in one instance, Avenatti took a $2.75 million settlement payment for a client and used a lot of it to purchase a private plane.
In another, Avenatti reportedly collected a $4 million settlement from Los Angeles County for a man who "suffered in-custody injuries and was left paraplegic after a suicide attempt, but never told him the money was received," as The Associated Press explained.
Do you think the sentencing was harsh?
The report continues, "Instead, authorities said Avenatti used the funds to finance his coffee business and pay personal expenses, and gave the man smaller amounts ranging from $1,000 to $1,900 that he called advances on the broader settlement."
Avenatti previously made headlines in 2018 for representing pornographic film actress Stormy Daniels in lawsuits against former President Donald Trump.
In July 2021, Avenatti was sentenced to two and a half years in prison and three years of supervised release after attempting to extort more than $20 million from Nike.
Advertisement - story continues below
Less than one year later, the lawyer was sentenced for defrauding Daniels of $300,000.
Truth and Accuracy
We are committed to truth and accuracy in all of our journalism. Read our editorial standards.
Comment Down Below
Conversation