News
'Insane': Monica Lewinsky Opens Up About the Idea of Bearing More Responsibility Than Clinton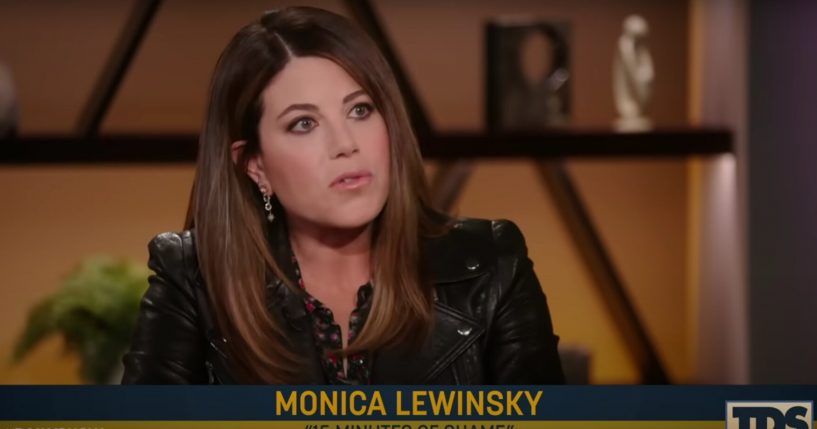 Monica Lewinsky suggested the consequences of former President Bill Clinton's affair with her "were way worse" for her than for him.
During a Wednesday interview with the host of Comedy Central's "The Daily Show," Trevor Noah, Lewinsky opened up about her experience with healing following the affair.
"I started to realize, oh, this is a lot more damage to me, to what had happened, than I had realized at that point. And I didn't set out to reclaim my narrative. I set out to heal and healing for me was…I would try anything. I did a lot of consciousness and energy work, also had a lot of therapy," Lewinsky said.
Advertisement - story continues below
She noted it was "the younger generations who insisted that the older generations who had really been around at the time said, 'Whoa, let's stop and have a rethink about this situation.'"
Lewinsky continued, "Not to say I shouldn't have had some blame. I certainly tried to take responsibility for those things."
Still, she argued, "The idea that I bore more responsibility, and more…the consequences were way worse for me than they were for the most powerful man in the world and some of the other people in the scandal, all 20 years older than me, is insane."
Watch Lewinsky's interview below:
Advertisement - story continues below
Lewinsky appeared on the show to promote her HBO Max documentary "15 Minutes of Shame." She has also appeared on other programs recently to discuss her experience producing FX's "American Crime Story: Impeachment."
Earlier this week, Lewinsky appeared on the New York Times "Sway" podcast to discuss cancel culture and whether she believes she was "canceled," as IJR reported.
"I see the benefits and I see the detriments. And really, my top feeling about it is that — and this is how I feel about a lot of things, that they become a catchall phrase. We need to actually divide cancel culture up into what the pieces are," Lewinsky explained to host Kara Swisher.
On whether she was canceled herself, Lewinsky said, "I'm like, I don't know."
Advertisement - story continues below
Clinton admitted in 1998 to having an affair with Lewinsky when she was an intern at the White House.
Truth and Accuracy
We are committed to truth and accuracy in all of our journalism. Read our editorial standards.
Comment Down Below
Conversation