News
National Archives Makes Request to Former Presidents and Vice Presidents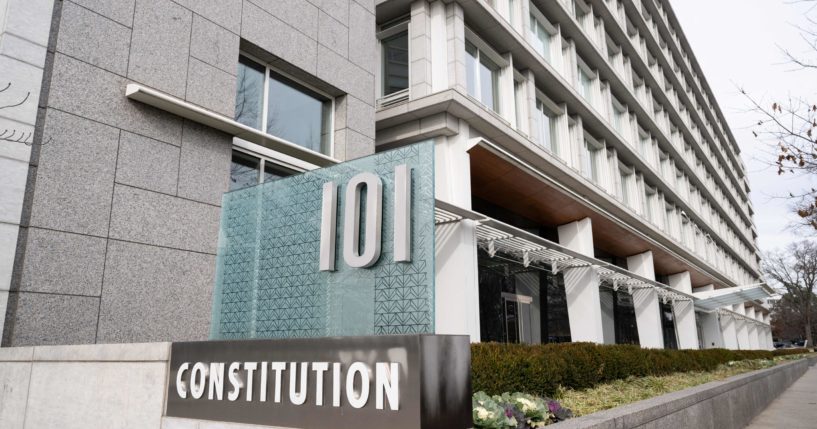 The National Archives is calling on former presidents and vice presidents to take action amid the recent discovery of classified documents.
CNN reported Thursday that the Archives sent a letter to representatives of former presidents and vice presidents from the previous six administrations covered by the Presidential Records Act (PRA).
The letter, reviewed by the network, calls on them to check their records making sure material they believe is personal in nature does not "inadvertently" contain presidential records.
Advertisement - story continues below
"The responsibility to comply with the PRA does not diminish after the end of an administration," the letter explains.
It continued, "Therefore, we request that you conduct an assessment of any materials held outside of NARA that relate to the Administration for which you serve as a designated representative under the PRA, to determine whether bodies of materials previously assumed to be personal in nature might inadvertently contain Presidential or Vice Presidential records subject to the PRA, whether classified or unclassified."
Additionally, the letter acknowledges, "While much of the attention of these instances has focused on the classified information, the PRA requires that all Presidential records of every Administration from Reagan onward must be transferred to NARA, regardless of classification status."
Those who reportedly received the letter include representatives for: former Presidents Trump, Barack Obama, George W. Bush, Bill Clinton, George H.W. Bush and Ronald Reagan.
Advertisement - story continues below
Former Vice Presidents Mike Pence, Biden, Dick Cheney, Al Gore and Dan Quayle also received the letter, according to the report.
NEW: The Archives sent a letter Thurs to former presidents and vice presidents from the last six admins requesting they check their files to ensure they don't have material "inadvertently" containing presidential records, w/ @jamiegangel @elizabethstuart https://t.co/rHu6zOKB9Z

— Jeremy Herb (@jeremyherb) January 26, 2023
CNN reported representatives for former Presidents Clinton, George W. Bush, Obama and the late George H.W. Bush told the network they had all returned records to the National Archives upon their departure from the White House.
Former President Jimmy Carter did not receive a letter due to his technical exemption from the PRA, as the outlet noted.
Quayle said everything was given to the Archives.
Advertisement - story continues below
Sources familiar with Cheney's records believe everything has been turned over.
A spokesperson for Gore told CNN everything was handed over upon leaving.
The request comes just days after former Vice President Pence informed Congress of classified documents discovered at his home, IJR reported.
Pence told Congress the discovery occurred on Jan. 16 at his Carmel, Indiana, home.
Advertisement - story continues below
Over the weekend, more classified documents were also discovered at President Joe Biden's Delaware residence after a 13-hour search.
Truth and Accuracy
We are committed to truth and accuracy in all of our journalism. Read our editorial standards.
Comment Down Below
Conversation