News
National Prayer Breakfast Organizer Shares How Gathering Will Change for 2023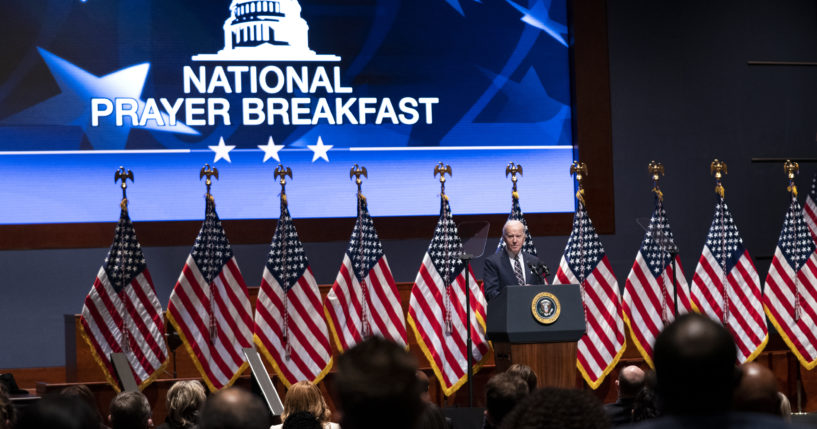 Former Sen. Mark Pryor (D-AR), the organizer for the upcoming National Prayer Breakfast, shared how the event will look different from recent ones.
The Washington Times noted the event has recently become a place where expressions several took as partisan have become the center of attention.
As a result, the expressions have hampered the message of collective prayer "in the spirit of love and reconciliation" that was originally intended, as the Times explained.
Advertisement - story continues below
"Back in the early days, it really was just the president and members of the House and Senate," Pryor said to the Times on Wednesday.
An announcement stated the mission of the new National Prayer Breakfast Foundation is "to return the annual event to its origins as a more intimate gathering between the Congress, the president, and those in his administration."
Pryor serves as board president of the foundation.
He told the outlet "all faiths are welcome to those," adding, "Jewish members come, and others. It's a mix. It's non-sectarian."
Advertisement - story continues below
Pryor said members and a "plus one," either a spouse or constituent, are welcome to attend the event.
"That's what the [members of] Congress wanted," Pryor said.
Do you agree with the changes?
He continued, "It's going to be obviously a lot smaller, [and] that probably knocks out all the international guests."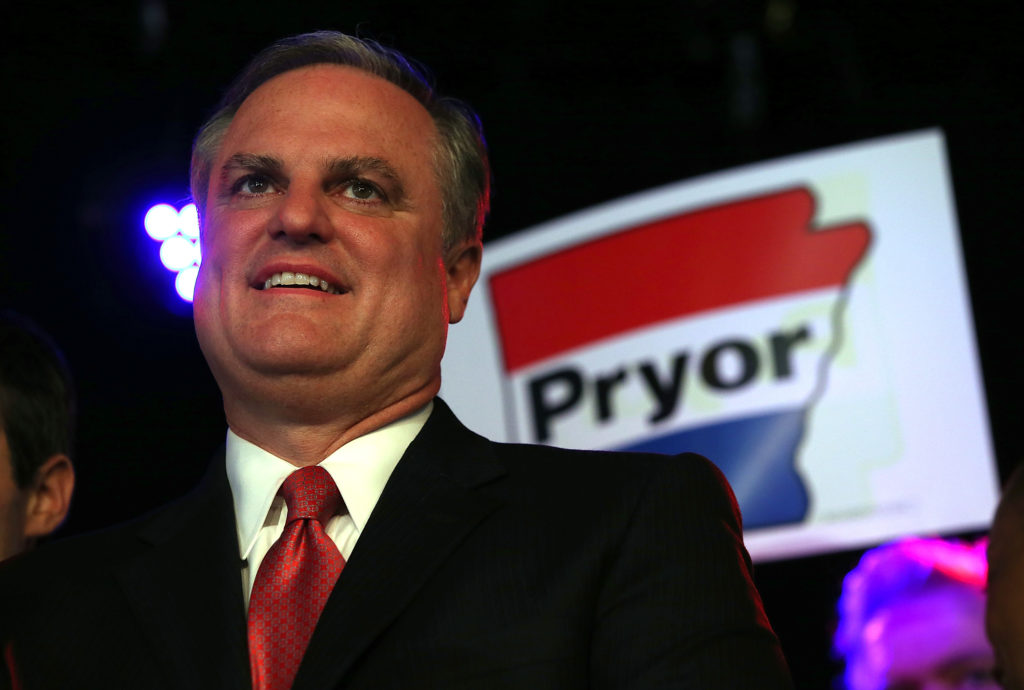 The Times pointed out the event's new organizers are vowing changes both in format and domestic participants.
Advertisement - story continues below
"The International Foundation, [which] held the breakfast for many decades, will no longer be responsible for the official event at the Capitol but has organized what it is calling 'The Gathering' at the traditional location to pray for leaders of the world and for peace among nations," the statement reads.
Still, the event is not receiving support from everyone.
Annie Laurie Gaylor, co-president of the Freedom From Religion Foundation, issued a statement expressing her opposition to the event.
"For decades, FFRF has protested the appearance of the National Prayer Breakfast being a quasi-governmental gathering, which pressures the president and Congress to put on a display of piety that sends a message that the United States is a Christian nation," she said.
Advertisement - story continues below
The Freedom From Religion Foundation is greeting news of the upcoming National Prayer Breakfast's longstanding host, The Fellowship, separating from the annual event with skepticism.

Read more here: https://t.co/NqVs9eJMvD pic.twitter.com/PiyFdOqwqj

— FFRF (@FFRF) January 25, 2023
Gaylor added, "The National Prayer Breakfast Foundation has no business summoning the president or Congress to a religious event requiring a show of obeisance and partaking in private religious rituals."
Truth and Accuracy
We are committed to truth and accuracy in all of our journalism. Read our editorial standards.
Comment Down Below
Conversation