News
New York Times Cover Reveals Detail Shared by Mass Shootings in the US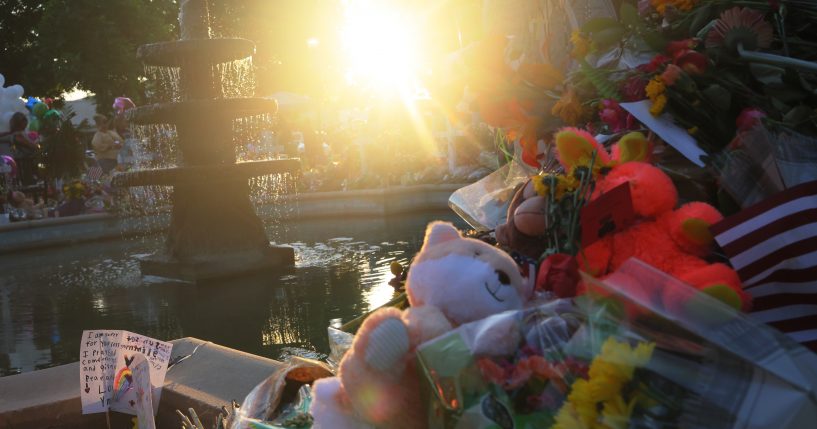 The cover of The New York Times' Sunday Review displayed the one detail shared by mass shootings in the United States.
The cover displays the line, "Authorities said the gunman was able to obtain the weapons legally," 15 times.
Under each line, the newspaper mentions a mass shooting along with the death toll, including the one that took place last week at a school in Texas and others such as Parkland and Las Vegas.
Advertisement - story continues below
Check out the cover below:
The cover of today's New York Times Sunday Review. pic.twitter.com/S3hRnLkYPU

— Kyle Griffin (@kylegriffin1) May 29, 2022
After the shooting that claimed the lives of 19 students and two teachers at Robb Elementary in Uvalde, Texas, some lawmakers resisted the idea of gun control.
Sen. Ted Cruz (R-Texas) told reporters, "Inevitably when there's a murder of this kind, you see politicians try to politicize it, you see Democrats and a lot of folks in the media whose immediate solution is to try to restrict the constitutional rights of law-abiding citizens."
Advertisement - story continues below
He added, "That doesn't work. It's not effective. It doesn't prevent crime."
Texas Attorney General Ken Paxton argued he would "much rather have law-abiding citizens armed and trained so that they can respond when something like this happens because it's not going to be the last time."
Meanwhile, over the weekend, Texas Senate Democrats penned a letter to the governor calling for a special session to pass gun control legislation, as The Texas Tribune reported.
"'Thoughts and prayers' are not enough," the Democrats wrote.
They added, "We need evidence-based, common sense gun safety laws."
Advertisement - story continues below
Texas Democratic gubernatorial hopeful Beto O'Rourke expressed his anger with Abbott during a press conference following the shooting, as IJR reported.
"You are doing nothing," O'Rourke said.
He continued, "You said this was not predictable, this was totally predictable, and you choose not to do anything."
Someone told him, "Sit down. You're out of line and an embarrassment."
Advertisement - story continues below
O'Rourke was ejected from the press conference.
Truth and Accuracy
We are committed to truth and accuracy in all of our journalism. Read our editorial standards.
Comment Down Below
Conversation