Newsom Claims California Is Taking Possible Election Unrest 'Very Seriously'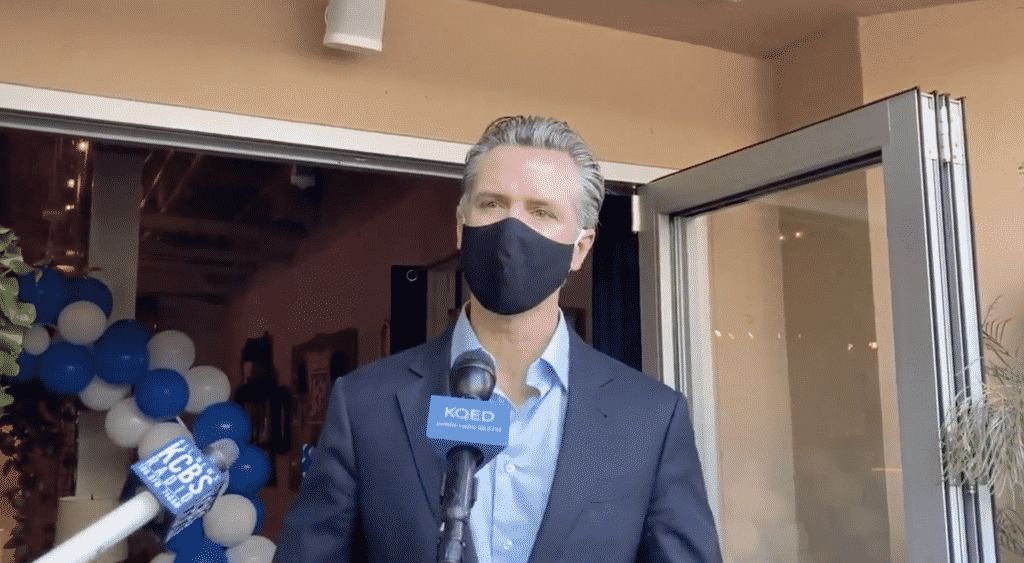 California Gov. Gavin Newsom (D) is preparing his state for possible unrest following the presidential election.
A reporter asked Newsom Tuesday if he is concerned about civil unrest.
"Everybody's prepared, but we'll see how the night goes, but everybody's taking that very very seriously – not just here in California, but all across the country," Newsom said.
He added, "And I can assure you, we're taking it very seriously, at all levels. We've been working with federal partners for a number of months now candidly, sharing information. And obviously working with local and county partners in anticipation that there may be protests. Most, we believe, will be very peaceful and appropriate."
Newsom noted officials are "obviously preparing for those that may get out of control."
Watch his remarks below:
"Everybody's taking that very, very seriously," says @GavinNewsom when asked about the potential for civil unrest as the vote counts come in. #Elections2020 pic.twitter.com/rnwuCgAiRU

— Heather Knight (@hknightsf) November 3, 2020
Several cities are boarding up buildings, including around the White House and in New York City, as IJR previously reported.
Late last week a variety of activist groups announced plans to protest in the event President Donald Trump wins the election.
The "Protect the Results" coalition of over 130 groups had about 400 events planned as of Oct. 29, as IJR previously reported.
They are preparing to demonstrate as early as Wednesday afternoon.
Sean Eldridge, the founder, and president of Stand Up America, which began organizing the coalition in June, said, "We can't assume that Donald Trump will respect the peaceful transfer of power."
During a Sunday rally in Iowa, Trump told his supporters how he plans on accepting the results of the election.
"And now they say, 'Will you respect the decision of the voters and will there be a friendly transition?' First of all, there's not going to be a transition, we're winning. But then you say, then you say, well let me ask you, four years ago was there a friendly transition?" Trump said.
He continued, "They were spying on my campaign before I even won and what was worse was they were spying on my campaign after I won to overthrow the president of the United States, okay, which is called treason and let's see what the hell happens. I don't know why it takes so long, but it takes a long time."
During his NBC town hall earlier this month, Trump pledged to a peaceful transfer of power.