News
No.1 Tennis Player 'Cannot Support' Wimbledon Ban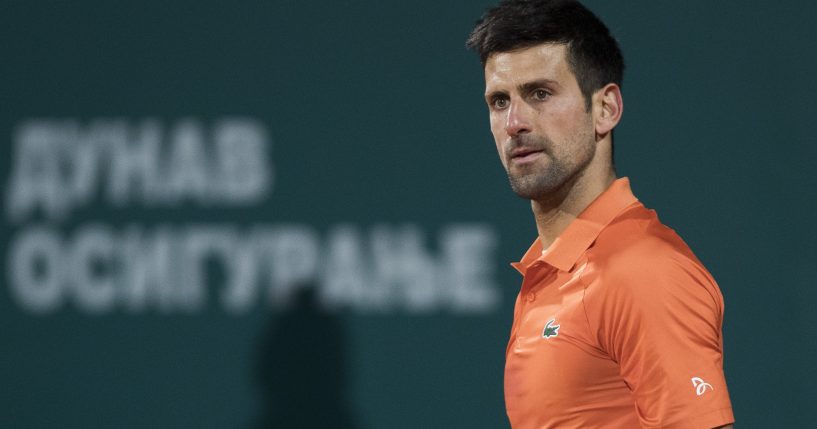 No.1 tennis player in the world, Novak Djokovic, pushed back against Wimbledon's ban on Russian and Belarusian players, calling it "crazy."
While speaking at the Serbia Open on Wednesday, Djokovic said, "I will always condemn war, I will never support war being myself a child of war."
He added, "I know how much emotional trauma it leaves. In Serbia we all know what happened in 1999. In the Balkans we have had many wars in recent history."
Advertisement - story continues below
Still, Djokovic said, "I cannot support the decision of Wimbledon, I think it is crazy. When politics interferes with sport, the result is not good."
— Sam Street (@samstreetwrites) April 21, 2022
The ban was announced on Wednesday.
"On behalf of the All England Club and the Committee of Management of The Championships, we wish to express our ongoing support for all those impacted by the conflict in Ukraine during these shocking and distressing times," the organization said in a statement.
Advertisement - story continues below
It continues, "We share in the universal condemnation of Russia's illegal actions and have carefully considered the situation in the context of our duties to the players, to our community and to the broader UK public as a British sporting institution."
The organization said it has also "taken into account guidance set out by the UK Government specifically in relation to sporting bodies and events."
It added, "In the circumstances of such unjustified and unprecedented military aggression, it would be unacceptable for the Russian regime to derive any benefits from the involvement of Russian or Belarusian players with The Championships."
The statement goes on, "It is therefore our intention, with deep regret, to decline entries from Russian and Belarusian players to The Championships 2022."
Ian Hewitt, Chairman of the All England Club, explained the organization recognizes "that this is hard on the individuals affected, and it is with sadness that they will suffer for the actions of the leaders of the Russian regime."
Advertisement - story continues below
According to the organization, it will consider and "respond accordingly" if circumstances change between now and June.
Truth and Accuracy
We are committed to truth and accuracy in all of our journalism. Read our editorial standards.
Comment Down Below
Conversation