News
No US Troops to Be Disciplined for Strike That Killed 10 Civilians in Kabul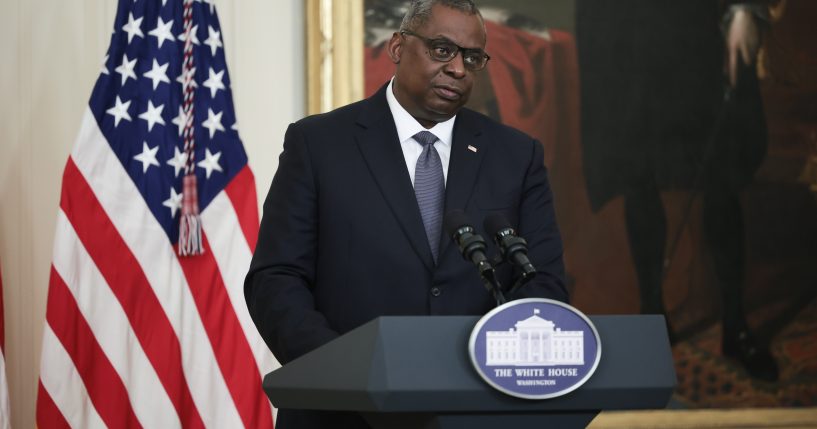 U.S. troops will not be disciplined for their involvement in a drone strike that took the lives of 10 civilians in Kabul in August, according to defense officials.
The Associated Press reported John Kirby, chief Pentagon spokesman, said generals did not make recommendations for discipline.
Air Force Lt. Gen. Sami Said conducted an independent Pentagon review released last month showing there were breakdowns in communication and in the act of identifying and confirming the target of the drone strike, as the outlet noted.
Advertisement - story continues below
Still, he found the bombing to be a mistake and not a result of misconduct or negligence. Secretary of Defense Lloyd Austin asked two commanders to review Said's conclusions. They did not recommend discipline for the troops. Austin then endorsed their decisions.
"None of their recommendations dealt specifically with issues of accountability," Kirby said.
He added, "So I do not anticipate there being issues of personal accountability to be had with respect to the August 29th airstrike."
Kirby explained they came to a conclusion with "careful thought and consideration." According to the spokesman, if Austin "believed that accountability was warranted and needed, he would certainly support those kinds of efforts."
Advertisement - story continues below
Chairman of the Joint Chiefs General Mark Milley said just days after the strike, others may have lost their lives, "but at this point, we think that the procedures were correctly followed and it was a righteous strike."
Kirby said of the civilian casualties following the strike, "Nobody wants to see that happen."
Should they be held accountable?
He explained, "But you know what else we didn't want to see happen. We didn't want to see happen what we believe to be a very real, a very specific, and a very imminent threat to the Hamid Karzai International Airport and to our troops operating at the airport as well as civilians around it and in it and that is another thing that we were very concerned about."
Truth and Accuracy
We are committed to truth and accuracy in all of our journalism. Read our editorial standards.
Comment Down Below
Conversation