Commentary
NYT Suggests the 'Political Winds' May Be Starting to 'Blow' in Republicans' Favor Ahead of the Midterms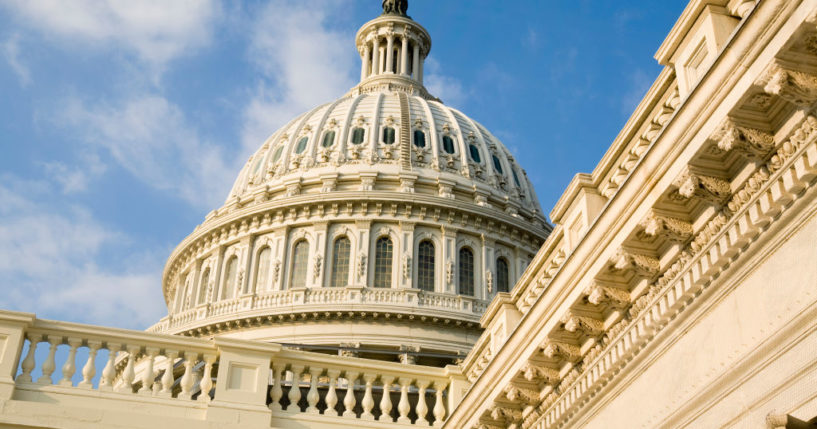 For much of the summer, it seemed as though the momentum was drifting away from Republicans and toward Democrats.
Polls showed Democrats taking the lead on the generic ballot question, and Democratic candidates leading in several key races. At the same time, a ballot measure that would have opened the door to abortion restrictions in Kansas was easily defeated. Meanwhile, Democrats won a special election in New York in which abortion was a major issue.
And Reuters/Ipsos poll conducted in early September found enthusiasm to vote among Democratic and Republicans was almost even.
Advertisement - story continues below
But as September wore on, it seemed as though the political winds started to change.
The New York Times' chief political analyst Nate Cohn examined whether the political momentum was changing in an article titled, "Are Political Winds Blowing in Republicans' Favor Again?"
"[Democrats] saw their poll numbers rise as gas prices fell, as the Supreme Court refocused voters on abortion, and as the Jan. 6 hearings and the investigation into Donald J. Trump's handling of classified documents turned the media's attention toward an unpopular former president — rather than the current one," Cohn wrote.
He went on, "But with six weeks until this November's midterm elections, there are a few signs that the political winds may have begun to blow in a different direction — one that might help Republicans over the final stretch. The political spotlight may be drifting back toward issues where Republicans have an advantage, like the economy and immigration."
Advertisement - story continues below
With six weeks until this November's midterm elections, there are a few signs of a shift that may help Republicans over the final stretch, @Nate_Cohn writes. https://t.co/JxrRc9z19B

— The New York Times (@nytimes) September 27, 2022
Cohn highlighted the decreased number of Google searches for democracy and Jan. 6 hearings in recent weeks. He also noted searches for the economy and immigration have overtaken the number of searches for abortion for the first time since the Supreme Court overturned Roe v. Wade.
Do you think the political winds are shifting?
However, he cautioned it is "too early to say whether this subtle shift in the electorate's attention will work to the advantage of Republicans."
"Maybe the pro-Democratic winds have subsided, yielding a relatively stable political environment that won't do much to nudge the polls in either direction. Indeed, the polls haven't moved much at all over the last few weeks," he hedged.
Still, Cohn explained the trend in Google searches "resemble the figures from the spring, when Republicans held the edge before the Dobbs ruling and the Jan. 6 hearings, and before the F.B.I. investigation into Mr. Trump."
Advertisement - story continues below
And on top of Google searches, there are also economic indicators which may being shifting the political winds. The Dow Jones Industrial Average entered a bear market, inflation does not seem to be easy any time soon, and there are renewed concerns about a recession.
"This might be more than a return to the politics of April: It may represent a meaningful shift in the national political environment," Cohn posited.
FiveThirtyEight's average of polls shows the Senate races in Wisconsin, Ohio, North Carolina, Georgia, and Nevada are incredibly close — all within 2 points. Republicans need to hold onto Ohio, North Carolina, and Wisconsin if they want to have a hope of winning the Senate.
In Nevada, Republican Adam Laxalt is trailing incumbent Sen. Catherine Cortez Masto (D) by one point. And in Georgia, Republican Herschel Walker is trailing incumbent Sen. Raphael Warnock (D) by two points. Barring an unforeseen event which shifts attention back to issues favorable for Democrats, it is not hard to imagine a scenario where those five races go in Republicans' favor.
Advertisement - story continues below
It makes sense that when economic factors seem to be trending in a good direction, Democrats can gin up concerns about abortion access, former President Donald Trump, and threats to democracy.
But one big question was: how long can they keep up the energy around those topics? Could that fear and energy be sustained from the summer into November?
It seems without Trump in office and with renewed concerns about the economy, it is those social issues get put on the back burner rather quickly.
Truth and Accuracy
We are committed to truth and accuracy in all of our journalism. Read our editorial standards.
Comment Down Below
Conversation