News
'Welp': Democrats' Comments Resurface After Jussie Smollett Found Guilty of Falsely Reporting Hate Crime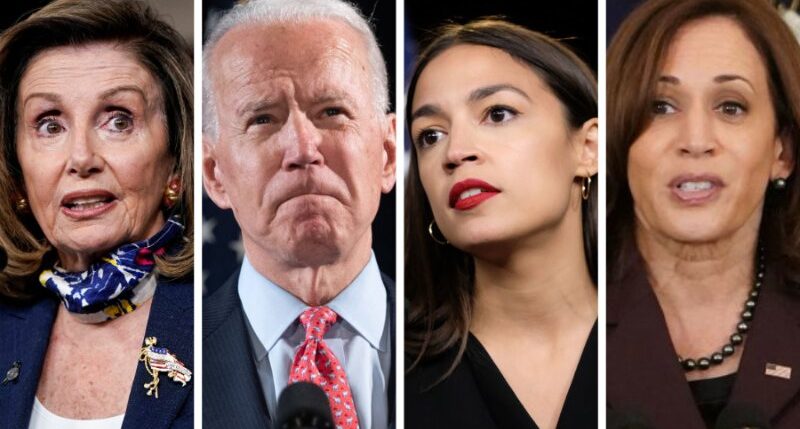 The comments by Democrats made in defense of Jussie Smollett when he alleged an attack are resurfacing after the actor was found guilty on five of six counts in his trial.
In January of 2019, in response to an article noting Smollett was "hospitalized in Chicago after a possible homophobic and racially charged attack," Rep. Alexandria Ocasio-Cortez (D-N.Y.) argued in response, "There is no such thing as 'racially charged.'"
She added, "This attack was not 'possibly homophobic," declaring, "It was a racist and homophobic attack."
Advertisement - story continues below
Other Democrats also weighed on the alleged attack, including President Joe Biden, who declared, "We are with you Jussie Smollett." Vice President Kamala Harris called it an "attempted modern day lynching."
House Speaker Nancy Pelosi (D-Calif.) also called it a "racist, homophobic attack," in a since-deleted tweet.
"Welp," conservative political commentator Ben Shapiro tweeted along with screenshots of tweets.
Check out the tweets that have resurfaced below:
Advertisement - story continues below
Oops pic.twitter.com/sxz3J7FR3B

— Ben Shapiro (@benshapiro) December 9, 2021
— Defiant L's (@DefiantLs) December 9, 2021
Incredible stuff pic.twitter.com/IczNfxlU46

— Libs of Tik Tok (@libsoftiktok) December 10, 2021
Democrat Nancy Pelosi deleted this tweet about Jussie Smollett. pic.twitter.com/cKVCN3yEZP

— Ryan Saavedra (@RealSaavedra) December 10, 2021
I'd like Jen Psaki to circle back on this. pic.twitter.com/RhWUU4eAB3

— BDW (@BryanDeanWright) December 9, 2021
Advertisement - story continues below
The jury reached its verdict this week, finding Smollett guilty on five out of six counts. He was found guilty of falsely reporting to police a hate crime against himself in January of 2019.
The defense team plans to appeal the verdict, CNN notes.
As the outlet also reports, "A disorderly conduct charge for a false crime report is a Class 4 felony and punishable by up to 3 years in prison and a $25,000 fine. Cook County Judge James Linn will have discretion in imposing a concurrent or consecutive sentence for each of the five counts at a later date."
Truth and Accuracy
We are committed to truth and accuracy in all of our journalism. Read our editorial standards.
Comment Down Below
Conversation