News
Poll: Only 24 Percent of Voters Believe Biden Should Seek Reelection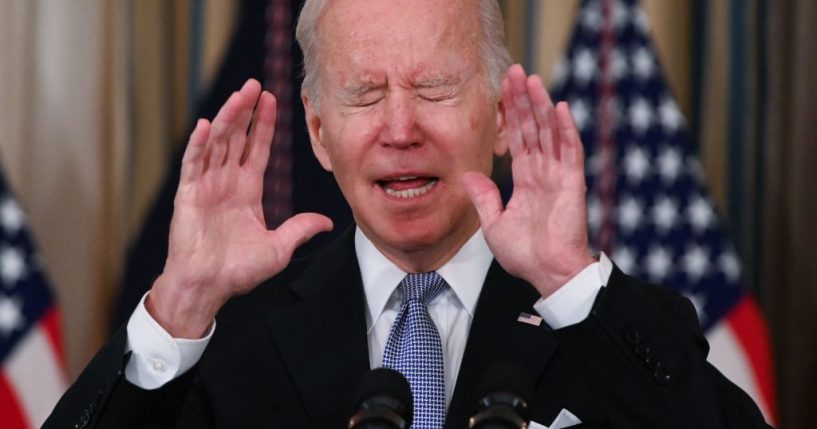 The majority of voters do not believe President Joe Biden should seek reelection in 2024, according to a poll.
A Hill-HarrisX poll found 61% of voters say Biden should leave it to someone else to run 2024. Only 24% believe he should seek reelection. Fifteen percent were unsure.
A total of 45% of Democrats think the president should run again compared to 37% who say he should let someone else run. Eighteen percent said they were unsure.
Advertisement - story continues below
A whopping 87% of Republicans and 59% of independents say Biden should move on from running for the White House in 2024.
Additionally, 46% of respondents believe Biden has done "less than expected" since the start of his presidency. Twenty-three percent think he has done "more than expected" while 31% say "he has done about as much as expected," as The Hill reports.
Between November 9 and 10, 921 voters were surveyed.
The survey comes as Biden's poll numbers continue to drop. A new Quinnipiac University national poll shows his approval rating hit a record low, standing at 36%. Disapproval of his job as president amounts to 53%.
Advertisement - story continues below
Quinnipiac University polling analyst Tim Malloy told Fox News, "The President's numbers are unsettling though slightly better than former President Trump's approval at the same stage of his presidency."
He added, "What may be most concerning is that overall 'satisfaction' is at an all-time low, and, significantly, 50% of those polled are 'very dissatisfied.'"
Vice President Kamala Harris was asked during an appearance on "Good Morning America" Thursday if they are thinking about 2024, as IJR reported.
She replied, "Absolutely not."
Biden will be 81 in 2024. His mental fitness has come into question recently. A Politico/Morning Consult poll surveyed Americans about Biden's mental fitness as well as his health. Only 46% agree that Biden is "mentally fit" while 48% disagree.
Truth and Accuracy
We are committed to truth and accuracy in all of our journalism. Read our editorial standards.
Conversation