News
Poll: Majority of Republican Voters Expect State Election Reviews To Change Outcome of 2020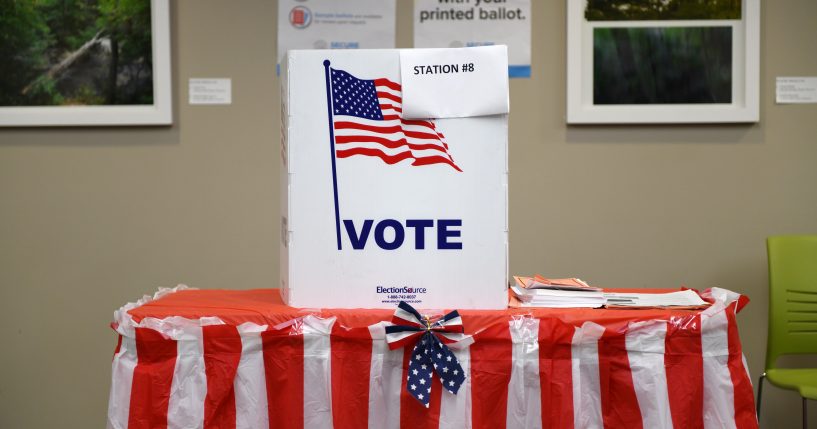 More than half of Republicans polled believe reviews of the 2020 presidential election on the state level will reverse the outcome.
A new Morning Consult-Politico poll asked respondents, "Do you think these reviews of the 2020 presidential election results will uncover any information that will change the outcome of the 2020 U.S. Presidential election?"
Twenty-nine percent of Republicans say "yes, definitely" and 22% say "yes, probably." The poll also asked respondents if they "support or oppose current state efforts to review the 2020 presidential election results?"
Advertisement - story continues below
Among Republicans, 54% percent say they "strongly support" efforts to review the election results while 21% say they "somewhat support" the efforts.
The poll was conducted between June 11-13 among a sample size of 1,994 registered voters.
A Politico/Morning Consult poll, conducted earlier this month found almost a third of Republicans believe President Donald Trump will be reinstated as president this year, as IJR reported.
The poll asked respondents how likely they think it is "that former President Donald Trump will be reinstated as U.S. President this year, if at all?"
Advertisement - story continues below
Seventeen percent of Republicans think it is "very likely," while 12% say it is "somewhat likely."
Earlier this month, New York Times reporter Maggie Haberman reported, "Trump has been telling a number of people he's in contact with that he expects he will get reinstated by August."
She added, "No that isn't how it works but simply sharing the information."
Trump previously called the election "corrupt" and "was indeed The Big Lie." An Associated Press fact check said, "To be clear, no widespread corruption was found and no election was stolen from Trump."
The outlet noted President Joe Biden won 306 electoral votes while Trump earned 232, pointing out it was the same margin "that Trump had when he beat Hillary Clinton in 2016, which he repeatedly described as a 'landslide.'"
Advertisement - story continues below
CNN obtained newly released emails from Democrats on the House Oversight Committee showing Trump and his allies put pressure on the Department of Justice to "investigate claims of voter fraud in the 2020 election."
Truth and Accuracy
We are committed to truth and accuracy in all of our journalism. Read our editorial standards.
Conversation