News
Professional Wrestler Speaks Out Following Awkward Moment With 'Wheel of Fortune' Host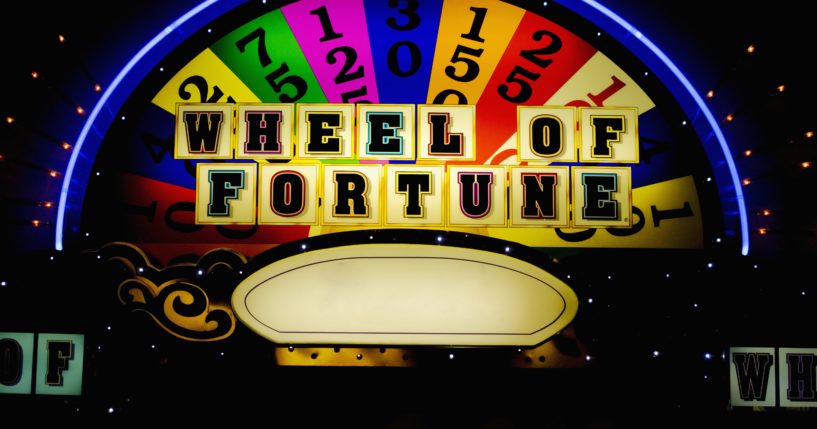 A professional wrestler who appeared on an episode of "Wheel of Fortune" is commenting on the awkward moment he shared with host Pat Sajak.
TMZ Sports spoke with Fred Fletcher-Jackson about the moment Sajak attempted to wrestle with him and put him in a head lock.
In case you missed it:
Advertisement - story continues below
Pat Sajak puts a wrestling move on #WheelofFortune winner Fred Fletcher-Jackson. pic.twitter.com/2nnEbq170z

— E! News (@enews) March 22, 2023
"As a pro wrestler and as a guy of showbiz and as the guy he was putting in that hold, I loved that moment. L-O-V-E in capital letters," Fletcher-Jackson said.
He added, "That was one of the biggest highlights of the show. So, for me personally to see, from my perspective, seeing the criticizing that he gets online is a little unfair."
Fletcher-Jackson continued, "I was the one who was put in the hold and I was perfectly OK with it. In fact, I loved it. So I don't think they should get any more upset than I'm getting because I was the one who was 'affected' in that kind of way."
Advertisement - story continues below
He acknowledged everyone has a different sense of humor.
"But to call it cringe and to call for his retirement, is taking it a little too seriously, I think," Fletcher-Jackson said.
Fletcher-Jackson commented on Sajak's strength, saying he is "stronger than he looks."
The contestant shared he has "been in enough hammerlocks in my wrestling career to where I know that it really doesn't hurt necessarily, but he did have me pretty tight and my arm was not going anywhere."
The moment took place during an episode on Tuesday, IJR reported.
Advertisement - story continues below
Sajak joked during the episode that Fletcher-Jackson was a "brute" after winning a series of puzzles.
"Just because he's a professional wrestler … you want me to body slam him for you?" Sajak said.
The other contestants replied, "Yes."
It was revealed that Fletcher-Jackson won a total of $75,800.
Truth and Accuracy
We are committed to truth and accuracy in all of our journalism. Read our editorial standards.
Comment Down Below
Conversation