News
Psaki Says Harris Will Play a 'Central Role' in Biden's Search for a SCOTUS Pick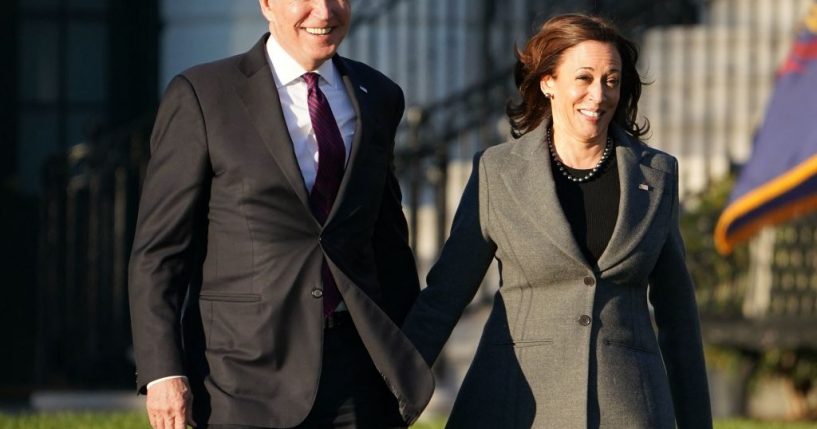 White House Press Secretay Jen Psaki says Vice President Kamala Harris will have a "central role" in President Joe Biden's search for a nominee to replace Justice Stephen Breyer on the Supreme Court.
During a press briefing on Thursday, Psaki said, "The vice president will play a central role in this process, and the president intends to consult with her very closely."
"Obviously, she has a long history as a former attorney general, a member of the judiciary committee, and he respects her opinion greatly," she added.
Advertisement - story continues below
Watch the video below:
WH Press Sec. Jen Psaki says Vice President Kamala Harris will play a "central role" in picking SCOTUS Justice Breyer's replacement. pic.twitter.com/5Y4IDfk4ee

— The Recount (@therecount) January 27, 2022
Speaking at the White House on Thursday, Biden announced Breyer's plan to retire and said the process to select a nominee to fill the vacancy will be "rigorous."
"I will select a nominee worthy of Justice Breyer's legacy of excellence and decency. While I've been studying candidates' backgrounds and writings, I've made no decision except one: The person I will nominate will be someone with extraordinary qualifications, character, experience, and integrity," he continued.
Advertisement - story continues below
Finally, Biden said, "That person will be the first Black woman ever nominated to the United States Supreme Court. It's long overdue, in my opinion. I made that commitment during the campaign for president, and I will keep that commitment."
During the 2020 presidential campaign, Biden vowed to nominate the first Black woman to the court.
The president said that he would announce his choice of a nominee by the end of February and that he has not made a selection yet.
On Wednesday, Psaki was asked about speculation among some commentators that Biden would nominate Harris to the court.
"The president has every intention, as he said before, of running for reelection, and for running for reelection with Vice President Harris on the ticket as his partner," she said.
Truth and Accuracy
We are committed to truth and accuracy in all of our journalism. Read our editorial standards.
Comment Down Below
Conversation