News
Report Details Mishandling of Sexual Abuse Allegations by Top Southern Baptists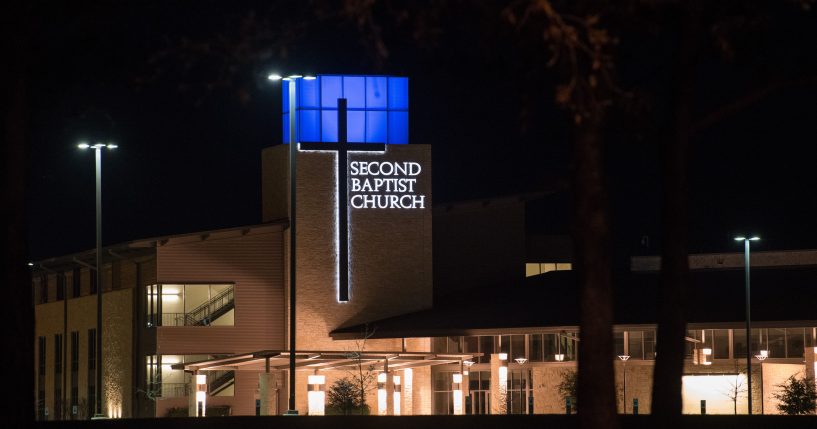 Sexual abuse allegations were mishandled by leaders of the Southern Baptist Convention (SBC), according to a report.
A report released Sunday by a third-party firm found, "Survivors and others who reported abuse were ignored, disbelieved, or met with the constant refrain that the SBC could take no action due to its polity regarding church autonomy – even if it meant that convicted molesters continued in ministry with no notice or warning to their current church or congregation."
According to the report, survivors of the abuse and other concerned Southern Baptists contacted the SBC's Executive Committee, "Only to be met, time and time again, with resistance, stonewalling, and even outright hostility from some within the EC."
Advertisement - story continues below
The firm said the investigation "revealed that, for many years, a few senior EC leaders, along with outside counsel, largely controlled the EC's response to these reports of abuse."
The report explained, "They closely guarded information about abuse allegations and lawsuits, which were not shared with EC Trustees, and were singularly focused on avoiding liability for the SBC to the exclusion of other considerations."
The firm interviewed roughly 300 individuals, per the report.
Recommendations include forming an independent commission and later establishing "a permanent Administrative Entity to oversee comprehensive longterm reforms concerning sexual abuse and related misconduct within the SBC."
Advertisement - story continues below
Additionally, the report recommends creating and maintaining "an Offender Information System to alert the community to known offenders. Make the OIS available to churches on a voluntary basis," and more.
SBC President Ed Litton issued a statement responding to the report.
"There are not adequate words to express my sorrow at the things revealed in this report. I am grieved to my core for those who have suffered sexual abuse in Southern Baptist contexts, both for those named in this report and the many who are not," Litton said.
Read the statement below:
NEW: SBC President Ed Litton (@EdLitton) issues a second statement today about the report after its release. #SBC pic.twitter.com/LA907Nqdvx

— Liam Adams (@liamsadams) May 22, 2022
Advertisement - story continues below
He went on to thank God "for the courage and persistence of the survivors and advocates who brought the Southern Baptist Convention to this moment."
Litton continued, "Amid my grief, anger, and disappointment over the grave sin and failures this report lays bare, I earnestly believe that Southern Baptists must resolve to change our culture and implement desperately needed reforms."
Concluding his statement, Litton said, "The time is now. We have so much to lament, but genuine grief requires a godly response. I pray Southern Baptists will begin preparing today to take deliberate action to address these failures and chart a new course when we meet together in Anaheim."
NBC News noted executive committee members have had a week to review the report before it was released publicly.
Advertisement - story continues below
During the SBC's annual meeting in Anaheim, California, from June 14 to15, the task force's recommendations based on the report will be presented.
Truth and Accuracy
We are committed to truth and accuracy in all of our journalism. Read our editorial standards.
Comment Down Below
Conversation