News
Report Reveals 1 Reason Biden Uses a Fake White House Set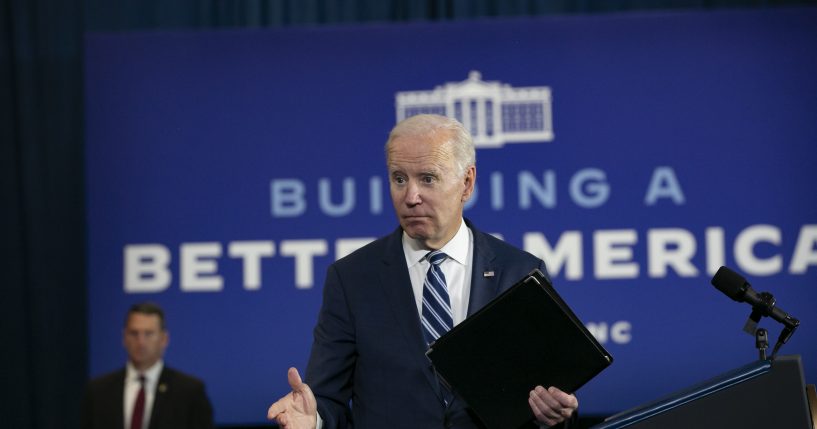 A new report is revealing one reason that President Joe Biden regularly holds events using a fake White House set.
Politico published a story on Thursday focused on the chances that Biden and former President Donald Trump may face off again in the 2024 presidential election.
According to the report, "Inside the White House, for now, it's all systems go for 2024. An official decision has not been made and may not for some time, according to three administration officials not authorized to discuss private deliberations."
Advertisement - story continues below
"But Biden has repeatedly said he plans to seek reelection, and White House aides and Biden advisers are taking initial steps to mount a bid," it added.
The outlet notes, "Some allies and Democrats privately worry that Biden may not be able to handle the rigors of another campaign."
"A bone he broke in his foot while playing with his dog in late November 2020 still occasionally bothers Biden, resulting in a slower and shorter gait," it adds.
Additionally, the story addresses the fact that Biden often does not hold press events in the Oval Office.
Advertisement - story continues below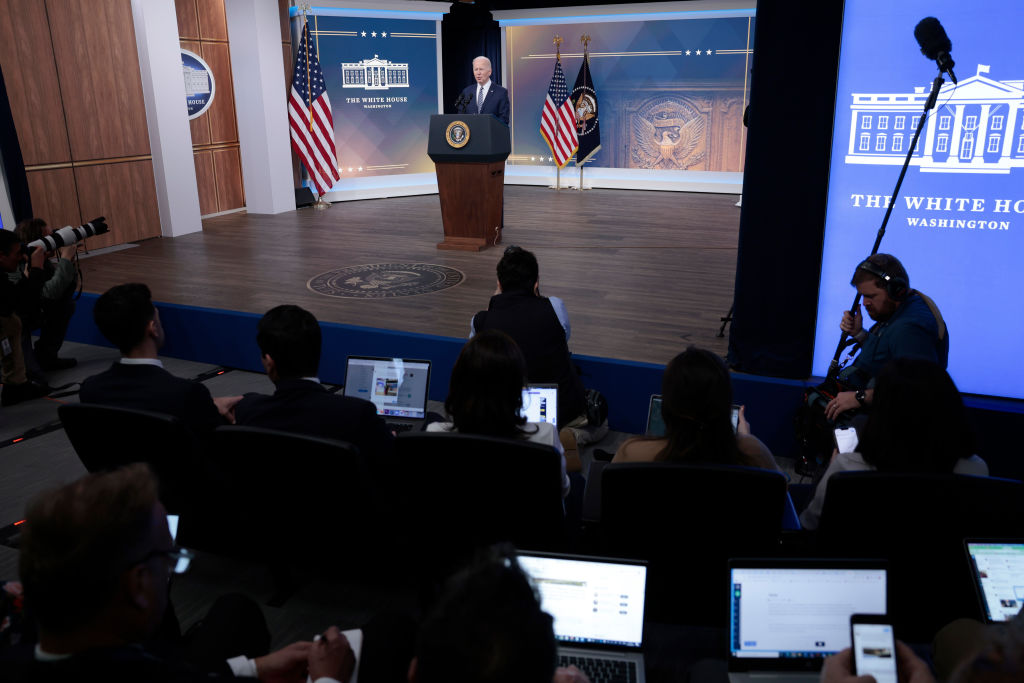 Politico reports that is "in part because it can't be permanently equipped with a teleprompter."
"Biden aides prefer the fake White House stage built in the Old Executive Office Building next door for events, sacrificing some of the power of the historic backdrop in favor of an otherwise sterile room that was outfitted with an easily read teleprompter screen," the story added.
Biden has previously been mocked for using the set by conservatives:
Why did the White House build a literal game show set complete with fake windows for Joe Biden??? So weird. pic.twitter.com/9Ud42AbEqQ

— Abigail Marone 🇺🇸 (@abigailmarone) October 6, 2021
Advertisement - story continues below
Do they not allow him in the actual White House?

— Kimberly Morin (@Conservativeind) October 6, 2021
In February, White House Press Secretary Jen Psaki addressed the use of the set.
She told Rob Lowe on the "Literally" podcast, "It's just a place where you can do events, but it's really not that exciting, it's kind of just an auditorium."
"But because of COVID and because the president wasn't going to travel as much and not as many people were going to come here, he does a lot of events and actually meetings from there," she continued.
Advertisement - story continues below
Finally, Psaki said, "You can put up a bunch of people on screens and be able to see them and talk to them and engage with them in a way that you would do if he had 30 people in a meeting here."
Truth and Accuracy
We are committed to truth and accuracy in all of our journalism. Read our editorial standards.
Comment Down Below
Conversation