News
Republican Organization Rolling Out Ad Targeting 5 Lawmakers Over Jan. 6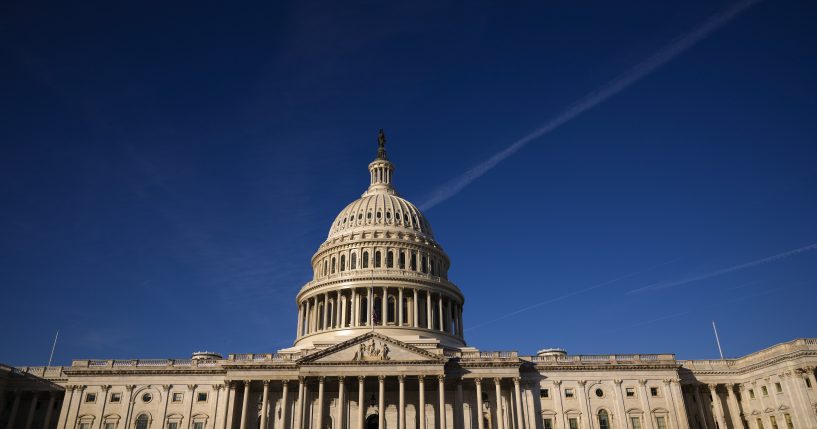 The Republican Accountability Project is releasing an ad questioning why lawmakers will not tell the truth about the January 6 riot at the U.S. Capitol.
The ad shows five lawmakers, including House Minority Leader Kevin McCarthy (R-Calif.), Senate Minority Leader Mitch McConnell (R-Ky.), Sen. Ted Cruz (R-Texas), Sen. Lindsey Graham (R-S.C.), and Rep. Mike Gallagher (Wis.), speaking out against the former president's rhetoric following the riot.
"The president bears responsibility for Wednesday's attack on Congress," McCarthy said.
Advertisement - story continues below
McConnell argued Trump is "responsible for provoking the events of the day."
Cruz suggested Trump's language and rhetoric "crossed a line, and it was reckless."
Graham explained, "The president needs to understand that his actions were the problem, not the solution."
"This is the cost of telling thousands of people that there is a legitimate shot of overturning the election," Gallagher said.
Advertisement - story continues below
The ad closes with the question, "They told the truth then. Why won't they now?"
.@GOPLeader, @LeaderMcConnell, @tedcruz, @LindseyGrahamSC, @MikeforWI, this you?

Running on January 6 on Fox and Friends, Tucker Carlson Tonight, and Hannity. pic.twitter.com/Ll3ViFTjAq

— The Republican Accountability Project (@AccountableGOP) January 5, 2022
Olivia Troye, director of the organization, said in a statement, "Make no mistake: Trump's election lies lit the fuse for that attack on our democracy. And yet, many Republicans are still trying to memory hole the attack for political gain."
She added, "It's not enough just to reject lies and conspiracy theories about January 6. We must demand accountability for those who caused it and those who have tried to apologize for or excuse the attempt to overturn the 2020 election."
According to the organization's website, the Republican Accountability Project will "support Republicans in Congress who, at great personal and political risk, are defying party leadership and defending the institutions of our republic."
Advertisement - story continues below
It will also "work to unseat those who have tried to overturn a legitimate election and supported impunity for political violence, including by strategically recruiting and promoting primary challengers through our PAC."
Another part of the organization's mission is to "push back against lies and conspiracy theories about widespread voter fraud and 'rigged' elections."
Thursday marks the first anniversary of the riot.
Truth and Accuracy
We are committed to truth and accuracy in all of our journalism. Read our editorial standards.
Comment Down Below
Conversation