News
Veteran, a Republican, Running for Congress Looking to 'Right the Wrongs' of Afghanistan Withdrawal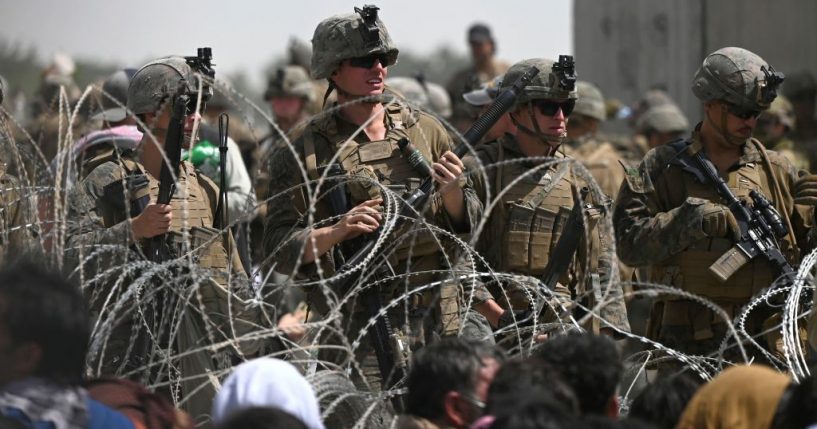 A military veteran seeking to "right the wrongs" of the U.S. withdrawal from Afghanistan is running for a House of Representatives seat.
Cory Mills, a Republican and Florida congressional candidate, spoke to Washington Examiner about his motivations behind his decision to run.
"Right now, we're running on an America last agenda," Mills said. "We're prioritizing illegals over our military."
Advertisement - story continues below
He continued, "We're seeing certain things, such as the cancellation of the Keystone XL pipeline while allowing Russia to build more pipelines."
Mills argued these issues do not "in any way [constitute] an America first agenda."
Commenting on the withdrawal from Afghanistan, Mills explained, "I agree with the conditions-based agreement for withdrawal that President Trump had in place."
He added, "I was for the idea of withdrawing from Afghanistan."
Advertisement - story continues below
Still, as the outlet noted, Mills does not believe a complete withdrawal is a good idea. According to Washington Examiner, "He worries the U.S. faces a new terrorist threat because there are no American forces in Afghanistan to prevent al Qaeda from reestablishing a foothold there from which to plan and launch attacks."
Mills suggested it "would have been smart for us to leave a small counterterrorism force in place," adding, "I don't think we should have handed over Bagram [Air Force base] to the Chinese."
President Joe Biden received backlash for his decision to withdraw U.S. troops by Sept. 11 from lawmakers on both sides. While delivering remarks at the White House in August, Biden defended the move.
"My fellow Americans, the war in Afghanistan is now over," Biden said. "I'm the fourth president who has faced the issue of whether and when to end this war. When I was running for president, I made a commitment to the American people that I would end this war. Today I've honored that commitment."
As The Washington Post notes, the U.S. is still attempting to resettle approximately 45,000 Afghans.
Truth and Accuracy
We are committed to truth and accuracy in all of our journalism. Read our editorial standards.
Comment Down Below
Conversation