News
Republicans Were 'Taken Aback' by Biden's Response to Harris During Meeting: Book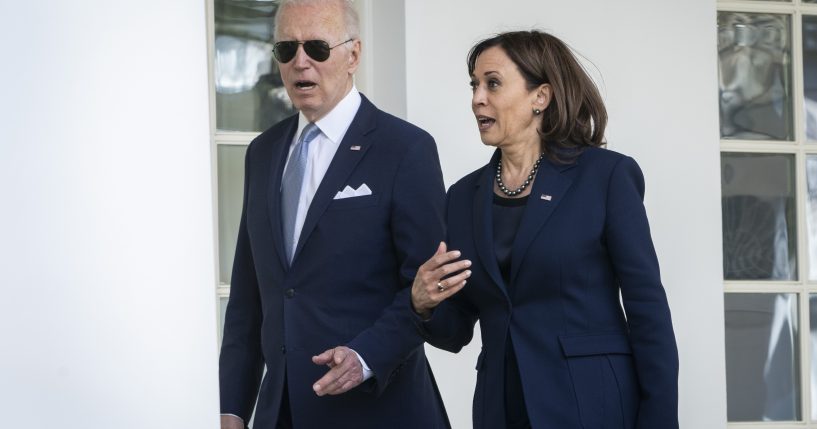 President Joe Biden's response to Vice President Kamala Harris during a meeting took Republicans "aback," according to a book.
A forthcoming book by Jonathan Martin and Alexander Burns of The New York Times detailed the incident, as The Washington Examiner reported.
During a meeting in May 2021, Biden was attempting to convince Republicans to support his $1 trillion in spending on infrastructure.
Advertisement - story continues below
"Harris thought that there was something missing from the conversation," notably family and other social spending programs, Martin and Burns explained in "This Will Not Pass: Trump, Biden, and the Battle for America's Future."
According to the authors, Harris "began to make the case for a larger package than the one Republicans seemed to have in mind."
Biden reportedly "dismissed her comment immediately."
The authors noted that "even the Republican senators were taken aback" by his response.
Advertisement - story continues below
Earlier this week, Fox News reported on the book's look into Biden's reservations to choose Harris as his running mate.
The book mentioned Harris' "past romantic relationship with Willie Brown, the former San Francisco mayor who had appointed Harris to a pair of minor political positions."
Are you surprised Biden "dismissed her comment immediately"?
The authors reported Biden explained the behavior is "the kind of thing that should be off limits."
Biden's advisers believed Harris was the safest choice for him even though she previously targeted the president, as Fox News noted.
"You know, white women are incredibly racist, as are white men," an adviser close to Biden said in the book. "None of it was safe. It was a risky thing to do. But it was the safest of choices that we had."
Advertisement - story continues below
Insider pointed out Harris and Biden clashed during the first Democratic debate in June 2019 when she asked him about his work with segregationists in the Senate.
During the famous exchange, Harris also discussed her personal history with busing.
Truth and Accuracy
We are committed to truth and accuracy in all of our journalism. Read our editorial standards.
Comment Down Below
Conversation