News
Rev. Franklin Graham Praises Rising NFL Star for His Faith Following Win Against the Cowboys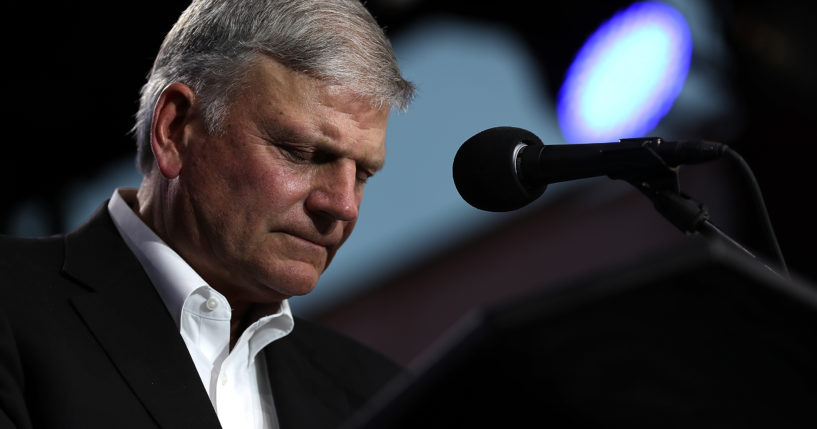 Rev. Franklin Graham, CEO of Samaritan's Purse and of the Billy Graham Evangelistic Association, praised a rising NFL star for maintaining his faith in the face of his career.
Graham took to his Facebook page to share a post about San Francisco 49ers quarterback Brock Purdy.
He reacted to comments Purdy made following the win against the Dallas Cowboys to head to the NFC championship game.
Advertisement - story continues below
When asked about his rise throughout the season, Purdy said, "I don't try to make it more than it is. I'm a faith-based guy so that's how I stay grounded."
He added, "I don't look at football like it's literally everything, like it's do or die or anything like that. It's a game and it's my job and I take it very seriously but at the end of the day I know that I'm not defined by the wins or losses as a person."
Purdy declared, "It's not who I am, I'm not a quarterback, I wasn't born just to be a quarterback and play football and that's it. I have a life. At the same time, I'm a competitor and I love to compete and want to win at all costs."
In his post on Facebook, Graham wrote, "Congratulations to QB Brock Purdy and the San Francisco 49ers on their win last night over the Dallas Cowboys!"
Advertisement - story continues below
He added, "They're now just one game away from the Super Bowl! In addition to being a super talented football player, I love the fact that Brock Purdy is so open about his faith in Jesus Christ."
I haven't rooted for the @49ers since @JoeMontana, but I'm sure pulling for them now!

— Franklin Graham (@Franklin_Graham) January 23, 2023
Do you support the 49ers?
CNN noted Purdy began the season as the team's third choice.
After Trey Lance and Jimmy Garoppolo were injured, Purdy got his chance to play.
Purdy is currently undefeated in his past seven games as a starter.
Advertisement - story continues below
The 49ers will face off against the Philadelphia Eagles Sunday to determine who will go to the Super Bowl.
Truth and Accuracy
We are committed to truth and accuracy in all of our journalism. Read our editorial standards.
Comment Down Below
Conversation