News
Some RNC Staffers Did Not Cast Their Vote for Trump: Book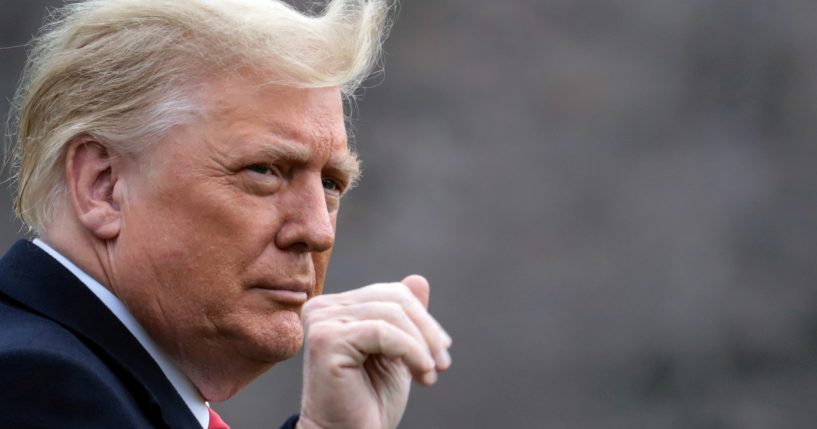 Some staffers at the Republican National Committee (RNC) reportedly did not cast their vote for former President Donald Trump in the 2020 election.
Fox News published excerpts of the book, "Frankly, We Did Win This Election: The Inside Story of How Trump Lost" by The Wall Street Journal's Michael Bender on Monday detailing the events.
According to the account, "By 2020, the RNC wasn't merely an extension of the Trump campaign. (2020 campaign manager) Brad Parscale had effectively turned them into a full partner, and Ronna had become one of the president's closest advisers."
Advertisement - story continues below
It continued, "The RNC was paying for the field staff. They were covering costs for state directors who couldn't get calls returned from campaign headquarters. Even the lease for the campaign headquarters was being paid for by the RNC."
Bender explained how RNC Chairwoman Ronna McDaniel "was often left on the outside looking in—sometimes literally" under longtime Trump political adviser Bill Stepien.
He added, "In June, she had arrived at the White House for a political meeting, but waited in the lobby for more than an hour before she was brought into the Oval. When she walked in, the president asked why she was so late. 'They don't want me sitting in the meetings with you,' Ronna told him."
The book says, "Stepien was correct to question the loyalty and dedication of Ronna's staff to Trump."
Advertisement - story continues below
Bender wrote, "The president's handling of Covid and the White House's treatment of Ronna had top staffers inside the RNC openly musing—for the first time in their lives—about not voting for the Republican nominee for president. Ultimately, some did not cast their Election Day ballot for Trump."
The RNC told Fox News the account is not true.
"There was no organization or team more dedicated to re-electing President Trump than the RNC," a spokesperson said.
Truth and Accuracy
We are committed to truth and accuracy in all of our journalism. Read our editorial standards.
Comment Down Below
Conversation