News
'Rust' Armorer Sues Prop Distributor, Accuses Him of Creating a 'Dangerous Condition'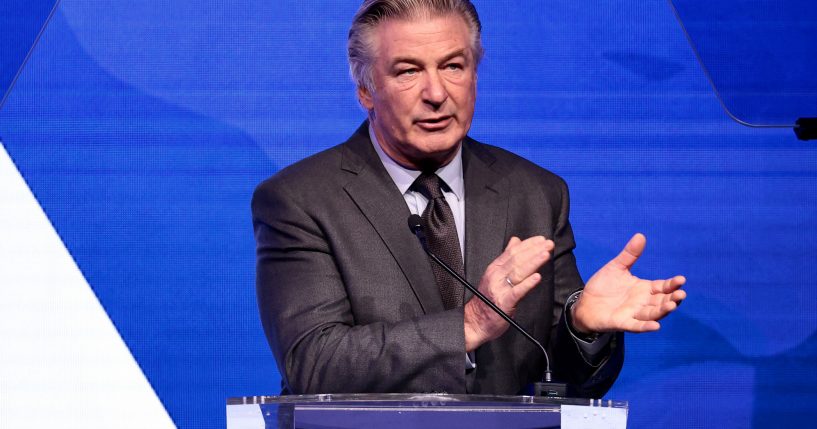 Armorer Hannah Gutierrez-Reed filed a lawsuit against prop distributor Seth Kenney just months after the fatal shooting on the set of Alec Baldwin's movie "Rust."
According to a court filing obtained by Fox News, Gutierrez-Reed accuses Kenney's company of providing the production with a mix of dummy and live rounds.
The lawsuit states, "Defendants distributed boxes of ammunition purporting to contain dummy rounds, but which contained a mix of dummy and live ammunition to the Rust production."
Advertisement - story continues below
It continues, "Hannah and the entire Rust movie crew relied on the Defendants' misrepresentation that they provided only dummy ammunition. In so doing, Defendants created a dangerous condition on the movie set, unbeknownst to Hannah Gutierrez Reed, which caused a foreseeable risk of injury to numerous people."
Fox News noted that Kenney told officials "he had received 'reloaded ammunition' that had a logo matching dummy and blank ammunition he provides to films, but later denied that the live round on the set of 'Rust' could have come from his prop company."
Cinematographer Halyna Hutchins was killed on the set of the movie in October after Baldwin discharged a prop firearm.
Baldwin told ABC's George Stephanopoulos in December he "never pulled the trigger."
Advertisement - story continues below
The actor also said he did not feel guilty for the shooting, as IJR previously reported.
"I feel that someone is responsible for what happened, and I can't say who that is, but I know it's not me," he said.
Baldwin continued, "If I felt that I was responsible, I might have killed myself."
Last month, a search warrant was issued for his cellphone, as IJR reported.
In a video posted to Instagram, Baldwin said any suggestion "that we're not complying, myself and any lawyers I'm working with or what have you, is a lie."
Advertisement - story continues below
He went on, "That's a lie. We're going to as soon as we go through this process, then by all means we will comply. But I have no worries about that. I have no worries about that at all."
Truth and Accuracy
We are committed to truth and accuracy in all of our journalism. Read our editorial standards.
Comment Down Below
Conversation