Schumer Says He Had a 'Long and Serious Talk' With Feinstein Following Criticism of Barrett Hearings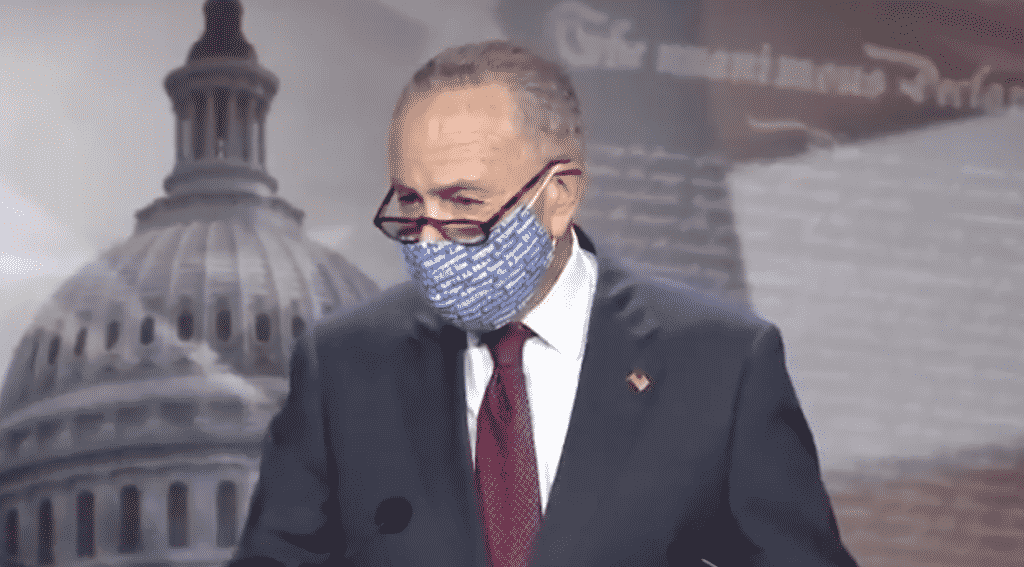 Senate Minority Leader Chuck Schumer (D-N.Y.) is making it a point to speak with Sen. Dianne Feinstein (D-Calif.) after receiving backlash for praising Republicans amid confirmation hearings for Judge Amy Coney Barrett.
"I've had a long and serious talk with Senator Feinstein. That's all I am going to say about it right now," Schumer said.
Senate Minority Leader Schumer (D-NY): "I've had a long and serious talk" with Sen. Feinstein (D-CA) following criticism from progressive groups for her handling of the Amy Coney Barrett hearings. pic.twitter.com/tpKKvL8qC2

— The Recount (@therecount) October 20, 2020
The top Democrat on the Senate Judiciary Committee praised Republicans for how they conducted the hearings.
"This has been one of the best set of hearings that I've participated in," Feinstein said.
She added, "It leaves one with a lot of hopes, a lot of questions and even some ideas perhaps of good bipartisan legislation we can put together."
Feinstein was seen hugging Senate Judiciary Committee Chairman Lindsey Graham (R-S.C.) following the conclusion of Barrett's hearings.
WATCH: Sen. Lindsey Graham and Sen. Dianne Feinstein share a hug at the end of Thursday's Senate hearing. pic.twitter.com/s2SDsG68pv

— The Hill (@thehill) October 15, 2020
Feinstein reassured her critics she would not be voting to confirm Barrett.
She released a statement following the conclusion of the hearings.
"Judiciary Committee Democrats had one goal this week: to show what's at stake under a 6-3 conservative Supreme Court – and we did that. We showed that Judge Barrett has a long history of opposing the Affordable Care Act and Roe v. Wade and represents the vote to overturn both," Feinstein wrote.
She added, "The Senate is structured so the majority had absolute control over this process. When Republicans signaled they'd move ahead in the face of all objections, the only thing we could do was show this nominee would radically alter the court, and we accomplished that. I plan to vote no on confirmation of this nominee."
Feinstein joined Schumer earlier this month to push for the nomination process's delay, as IJR previously reported.
They released a joint statement urging Graham not to rush the hearings in the wake of the rising number of COVID-19 cases.