News
Senators Call for Investigation Into How Liberty University Handles Sexual Assault Claims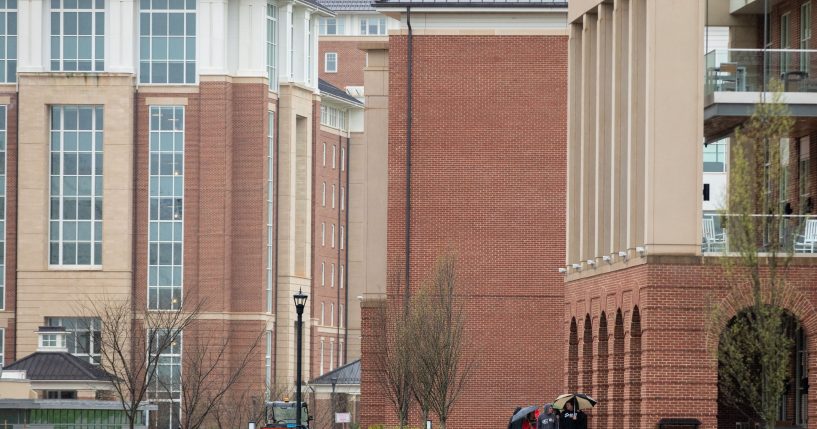 Senators are urging the Department of Education to launch an investigation into how Liberty University addresses claims of sexual assault.
According to ProPublica, Sens. Tim Kaine (D-Va.) and Mark Warner (D-Va.) are calling for the investigation.
Kaine said in a statement to the outlet, "Any campus policy that deters or discourages a survivor of sexual assault from speaking out and seeking justice is wrong."
Advertisement - story continues below
He added, "Students who bravely speak out deserve to be heard and to have their claims taken seriously. My office is urging the Department of Education to investigate these claims against Liberty and take appropriate action."
Warner called on Liberty University to "act immediately to remedy the issues alleged" and requested that the Department of Education "look into Liberty's procedures."
ProPublica also noted Sens. Bob Casey (D-Pa.) and Patty Murray (D-Wash.) spoke out against the school for failing to protect students' rights to a safe environment.
The outlet published a report in October, titled, "'The Liberty Way': How Liberty University Discourages and Dismisses Students' Reports of Sexual Assaults."
Advertisement - story continues below
A spokesperson for Casey said after the investigation, "Our staff has been in touch with the Education Department," adding, "The revelations out of Liberty University are disturbing and must be investigated."
The school announced last week the Board of Trustees voted "unanimously to have an independent and comprehensive review of its Title IX policies and processes, including recommendations for improvement with best practices consistent with Liberty's mission."
Title IX states, "No person in the United States shall, on the basis of sex, be excluded from participation, in be denied the benefits of, or be subjected to discrimination under any education program or activity receiving Federal financial assistance."
The president said he "had initiated the installation of up to 1,000 security cameras, in two phases, across the university's campus in addition to the installation of emergency 'blue light boxes' in key locations."
Additionally, "The Trustees enthusiastically supported the initiative, which is expected to cost in excess of $8.5 million."
Truth and Accuracy
We are committed to truth and accuracy in all of our journalism. Read our editorial standards.
Comment Down Below
Conversation