News
Smithsonian Museum Tells GOP Lawmakers an 'Error Was Made' After Pro-Life Students Kicked Out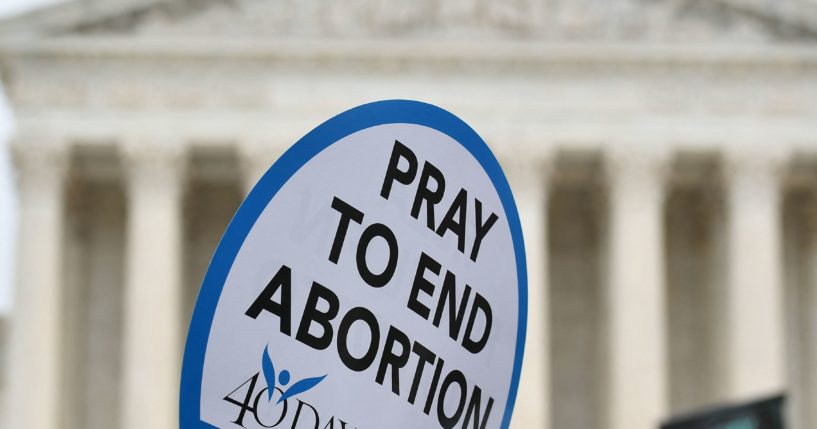 The Smithsonian's National Air and Space Museum has issued a response after Republican lawmakers raised questions about a decision to kick a group of students wearing pro-life hats out. 
Smithsonian Secretary Lonnie G. Bunch III said in a letter to Rep. Chip Roy (R-Texas), "This was an aberration and not reflective of Smithsonian values and practice of welcoming all visitors regardless of viewpoint," as Fox News reported.
He added, "Visitors are not to be denied access based on messages on their clothing, and an error was made in this regard on January 20, 2023."
Advertisement - story continues below
Roy and Josh Brecheen (R-Okla.) wrote the letter to the museum demanding answers along with more than 24 Republicans.
Bunch then replied to a series of questions asked by the Republicans.
One of the questions was whether there would be consequences.
"The instruction to visitors to remove their pro-life hats was a mistake – a misinterpretation of what was permissible. It was not a willful violation," Bunch said in his responses.
Advertisement - story continues below
When asked by the lawmakers whether the museum is opposed to pro-life beliefs, Bunch explained, "We welcome all visitors without regard to their beliefs. Visitors may wear hats and other types of clothing with messages so long as their conduct is otherwise in compliance with Smithsonian policy."
He added, "The Smithsonian does not allow demonstrations in the Smithsonian museums, including the carrying of placards, signs, and banners, regardless of the viewpoint of the demonstrations. Participants in demonstrations on the National Mall, however, are always welcome to enter Smithsonian buildings for museum purposes."
Do you think it was a mistake?
Roy told Fox News in a statement, "The Smithsonian has publicly acknowledged its employees' wrongdoing, instituted refresher training, and taken immediate corrective action to remedy the situation and claims it will not happen again."
He continued, "Congress will need to continue proper oversight of the Smithsonian and ensure that all Americans are welcome at the Air and Space Museum."
Additionally, Senators Tim Scott (R-S.C.), Ted Cruz (R-Texas), Lindsey Graham (R-S.C.), and others led the effort on the issue in the Senate.
Advertisement - story continues below
"On January 20, 2023, thousands of Americans from across the country traveled to Washington, D.C. to participate in the March for Life. For many participants the occasion was inviting, warm, and educational," the letter to the museum from the lawmakers states.
It continues, "Unfortunately, the same cannot be said for a group of pro-life Americans from South Carolina. Following the march, students were allegedly harassed by Smithsonian Institute employees at the Air and Space Museum for their pro-life and human rights affirming apparel and were expelled from the building."
The response comes just after the National Archives made a deal with anti-abortion activists who filed a lawsuit against the federal agency, as IJR reported.
Activists claimed "they were instructed by security officers during their visit to remove or cover their attire because of their pro-life messages."
Advertisement - story continues below
In response, the National Archives and Records Administration has promised to adhere to a preexisting policy stating the agency "expressly allows all visitors to wear t-shirts, hats, buttons, and other similar items, that display protest language, including religious and political speech."
It was also decided that activist Wendilee Lassiter would be provided a "personal tour of the National Archives Museum on February 17, 2023, and NARA staff shall extend Lassiter a personal apology on that tour."
Truth and Accuracy
We are committed to truth and accuracy in all of our journalism. Read our editorial standards.
Comment Down Below
Conversation