News
Survey Shows Most Parents Will Not Get Their Children Vaccinated Against COVID-19 Right Away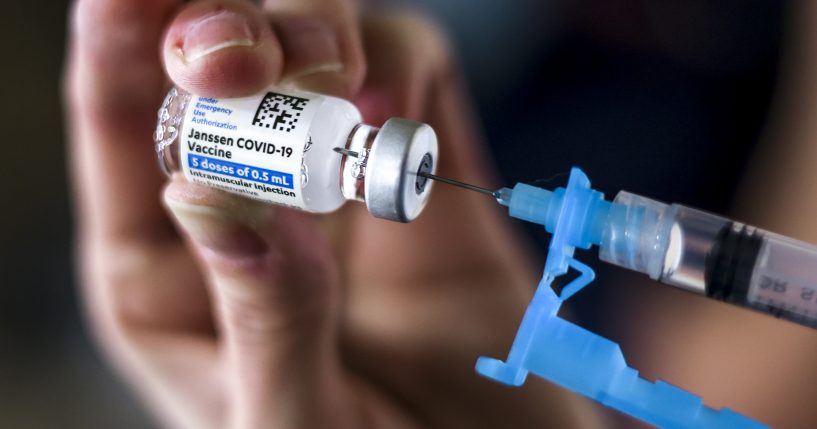 A survey found the majority of parents will not have their children get the COVID-19 vaccine right away.
According to CNN, a survey published by the Kaiser Family Foundation Thursday shows among parents of children between the ages of 5 and 11, 27% will have their children get the vaccine as soon as it is available.
The survey, conducted from October 14 to 24, also found 76% of respondents said they were "very" or "somewhat" concerned about the long-term side effects of the vaccine. Seventy-one percent are concerned about serious side effects.
Advertisement - story continues below
Roughly 66% of those surveyed are concerned about the vaccine's impact on future fertility. Approximately a third of parents will "wait and see" how the vaccine impacts other children first.
Food and Drug Administration authorization to the Pfizer COVID-19 vaccine for children ages 5 to 11 is expected by Friday, as The Washington Post reported.
Dr. Anthony Fauci told Axios in an interview if his three daughters were that age, he "would vaccinate them in a second."
Fauci added, "Even though the chances of [a child] getting sick and seriously ill are small — why do you want to take a chance of that with your child, when you can essentially protect the child by an intervention that is proven to be both highly effective and very safe?"
Advertisement - story continues below
He told the outlet he would like to see the "rollout make it as convenient as possible for parents to get their children vaccinated" by making it widely available.
Fauci said he would explain to parents "why their children should be vaccinated." According to the health expert, a vaccine for children "would be an important step in the right direction of controlling the COVID-19 outbreak in this country."
Should children get vaccinated right away?
In the week ending October 14, approximately 131,000 new COVID-19 cases were reported among children, as CNN reports citing the American Academy of Pediatrics.
CDC Director Dr. Rochelle Walensky said during an interview with NBC Sunday, "In my mind, the most important thing right now as we work to get our cases down, as we work to get our children vaccinated, is that we continue the masking to keep our kids in school."
Truth and Accuracy
We are committed to truth and accuracy in all of our journalism. Read our editorial standards.
Comment Down Below
Conversation