News
Transgender Influencer Held in Men's Unit of Correctional Facility After Being Arrested in Miami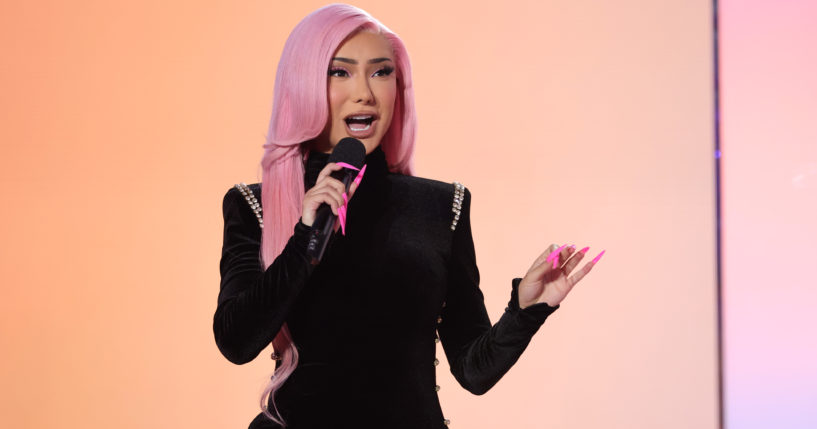 Nikita Dragun, a transgender influencer and content creator, was held in the men's unit of a correctional facility after being arrested in Miami, Florida, over an incident at a hotel.
NPR reported Dragun, a transgender woman, was held in a men's unit of the Turner Guilford Knight Correctional Center in Miami and is being charged with misdemeanor disorderly conduct and felony battery of a law enforcement officer, citing court records.
After being in jail for at least a day, Dragun has since been released on her own recognizance, as the outlet explained.
Advertisement - story continues below
According to Local 10 News, a Miami Beach police arrest report shows officers were called to the The Goodtime Hotel just after 6 p.m Monday night.
Hotel security reportedly claimed Dragun "had been causing a disturbance for a long period of time and was walking around the pool area unclothed."
After security staff told Dragun to stop, the influencer proceeded to throw water at them, according to police.
Police were escorted to Dragun's room where the social media star closed the door and opened it shortly afterward, asking "do you want more?"
Advertisement - story continues below
Local 10 News reported Dragun then "swung an open bottle at the security guard and an officer, hitting them and dousing them with water."
During an appearance in court, Dragun asked the judge, "Do I have to stay here in the men's unit?"
The judge replied, "Yeah. I don't make the rules up there."
Watch the video below:
WATCH: Transgender social media influencer Nikita Dragun appeared in Miami-Dade bond court Tuesday following her arrest in Miami Beach. She asked Judge Mindy Glazer if she had to remain in the men's unit while in jail.

Full video and story here: https://t.co/xBT2njXayC pic.twitter.com/HdaqZlM3DJ

— WPLG Local 10 News (@WPLGLocal10) November 9, 2022
Advertisement - story continues below
NPR noted Dragun is expected for another court appearance on December 7.
Dragun's publicist, Jack Ketsoyan, issued a statement on behalf of his client.
"The situation with Nikita, who is legally female, being placed in a men's unit of a Florida jail is extremely disturbing and dangerous," Ketsoyan said.
He added, "This decision made by the Miami-Dade County Corrections Department directly violates their protocol, which mandates that transgender inmates are classified and housed based on safety needs and gender identity. Nikita has been released and is now safe. Thank you for respecting her privacy during this time."
Truth and Accuracy
We are committed to truth and accuracy in all of our journalism. Read our editorial standards.
Comment Down Below
Conversation