News
Tributes to Country Singer Loretta Lynn Pour In From Fellow Musicians After Her Death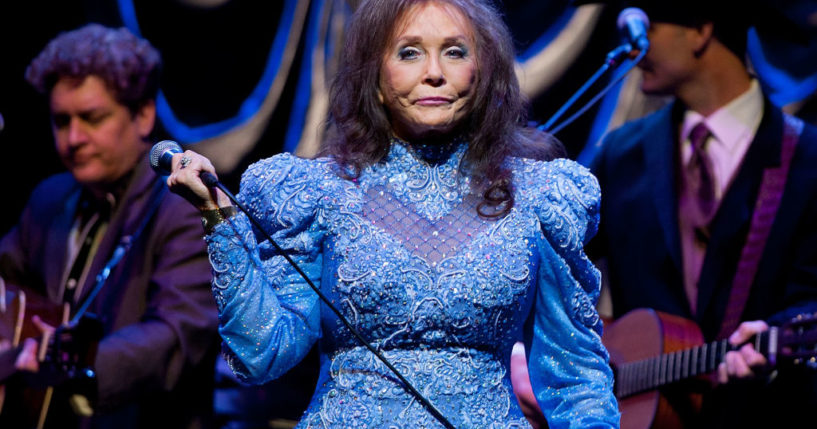 Fellow musicians are mourning the loss of country singer Loretta Lynn.
Singer Reba McEntire posted a tribute to Loretta Lynn on her Instagram and also spoke about the comparison Lynn had to her mother Jacqueline, who died in 2020, according to People.
"Mama and Loretta Lynn were four years apart, Mama being the oldest. They always reminded me a lot of each other. Strong women, who loved their children and were fiercely loyal," she wrote.
Advertisement - story continues below
Continuing, she wrote, "Now they're both in Heaven getting to visit and talk about how they were raised, how different country music is now from what it was when they were young. Sure makes me feel good that Mama went first so she could welcome Loretta into the hollers of heaven!"
McEntire concluded her post by crediting Lynn for paving the way for her and other female musicians.
"I always did and I always will love Loretta. She was always so nice to me. I sure appreciate her paving the rough and rocky road for all us girl singers," she wrote.
Singer Dolly Parton also posted a tribute on her Instagram to her "sister" and "friend."
Advertisement - story continues below
"So sorry to hear about my sister, friend Loretta. We've been like sisters all the years we've been in Nashville and she was a wonderful human being, wonderful talent, had millions of fans and I'm one of them. I miss her dearly as we all will. May she rest in peace," she wrote.
Additionally, singer Carrie Underwood posted a tribute on her Instagram to Lynn calling her a "cantankerous little pistol" also "friendly and sweet" who was "never afraid to be herself and speak her mind."
"Over the years, I have had the honor of singing for her…and also with her…in some of the most special moments of my career. She is irreplaceable. She will be incredibly missed…but her legacy lives on in those of us whom she has influenced," she wrote.
Underwood added, "I am truly grateful to have known such an amazing woman and artist.
Thank you, Loretta, for showing us how it's done. May you Rest In Peace in the arms of Jesus and add your heavenly voice to the angel choir. Love you!"
Advertisement - story continues below
Loretta Lynn died on Tuesday at 90 years old, as IJR reported on. Her children posted a statement on her Instagram announcing the news.
"Our precious mom, Loretta Lynn, passed away peacefully this morning, October 4th, in her sleep at home at her beloved ranch in Hurricane Mills," they wrote. The post also read: "The family of Loretta Lynn. The family has asked for privacy during this time, as they grieve. An announcement regarding a memorial will be forthcoming in a public announcement."
Truth and Accuracy
We are committed to truth and accuracy in all of our journalism. Read our editorial standards.
Comment Down Below
Conversation