'Very Ungracious People': Trump Accuses Biden Admin of Refusing To Give Him Credit for COVID Vaccine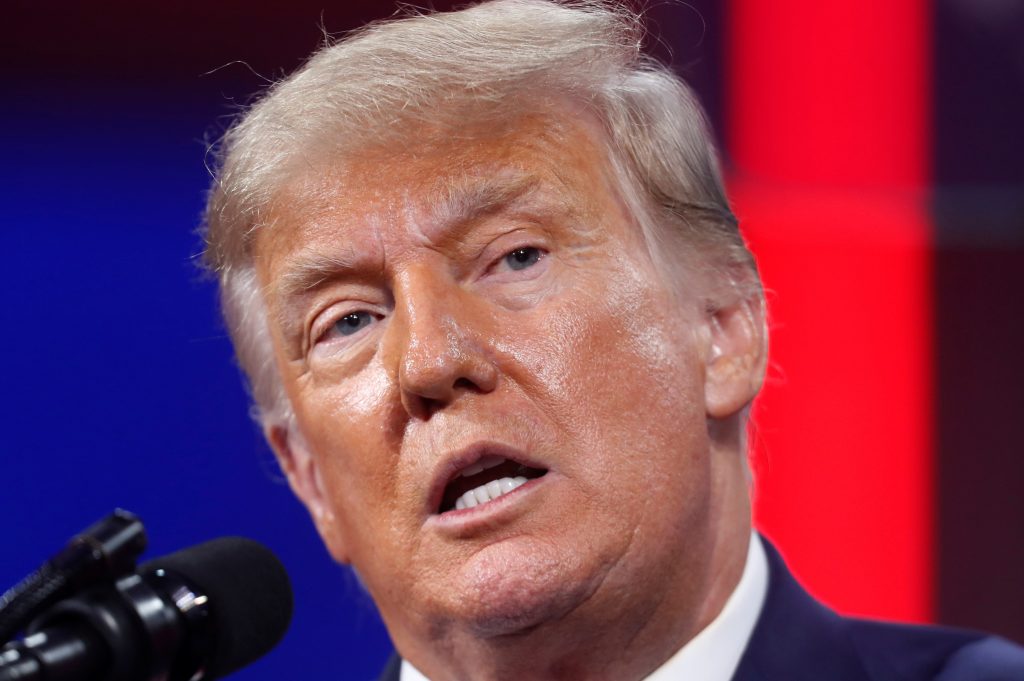 Former President Donald Trump is railing against the Biden administration, saying they are taking credit for the COVID-19 vaccine rollout.
Fox Business' Maria Bartiromo noted during an interview with Trump on Thursday morning that Vice President Kamala Harris said the Biden administration inherited the crisis at the southern border.
"You see how they're blaming you on everything and they do not attribute the successes that you had to your administration. How do you feel about that?" Bartiromo said.
Trump replied, "It's ridiculous."
He added, "Obviously they're very ungracious people. I did the vaccine. They like to take the vaccine. But even the fake news isn't giving them credit for that. We did the vaccine, saved tens of millions of lives throughout the world by coming up with a vaccine."
The former president claimed if he were not president, "you wouldn't have a vaccine for five years, three to five years would be the minimum. I got it done in less than nine months. And that's only because of me."
Watch the interview below (starting around 7:00):
Arguing there are some who are giving the Trump administration credit for the vaccine, Trump explained, "Even the fakers, we got a lot of fake news people, but we're getting credit for that."
He continued, "But I do see where the Biden people and Biden are trying to take credit even for the vaccine."
Additionally, Trump touted the delivery of the vaccine, claiming, "We had a great delivery system and all they did is take what we had and keep it moving."
During Biden's first address to Congress on Wednesday night, he touted his pandemic response along with the more than 200 million coronavirus vaccine shots administered since he took office.
"After I promised 100 million COVID-19 vaccine shots into people's arms in 100 days — we will have provided over 220 million COVID shots in 100 days," Biden said.
He added, "We're marshaling every federal resource. We've gotten the vaccine to nearly 40,000 pharmacies and over 700 community health centers."