Trump Calls on Attorney General Barr To Investigate Hunter Biden: 'He's Got To Act Fast'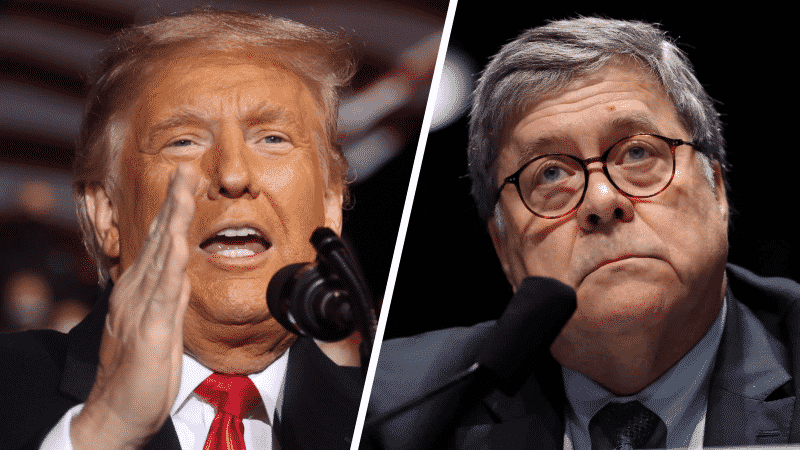 President Donald Trump is urging Attorney General William Barr to investigate Hunter Biden following a New York Post report.
The president said during Tuesday's "Fox & Friends" phone call interview, "We have got to get the attorney general to act. He's got to act and he's got to act fast."
He also urged Barr to "appoint" somebody to look into Hunter Biden's business dealings following the report by the New York Post.
Trump added, "This is major corruption and this has to be known about before the election."
Listen Trump's comments below:
On Fox & Friends, Trump says Bill Barr's "gotta act" on the NY Post's Hunter Biden stories, "and this has to be known about before the election." pic.twitter.com/fjo4FEbVd6

— Bobby Lewis (@revrrlewis) October 20, 2020
Additionally, House Republicans penned a letter to Barr on Monday requesting that he "immediately appoint an independent, unbiased special counsel to investigate" the allegations.
The former vice president, Joe Biden, allegedly met with an executive for Ukrainian energy company Burisma while still in office. Hunter Biden was added to the board in 2014. The alleged meeting comes "less than a year before the elder Biden pressured government officials in Ukraine into firing a prosecutor who was investigating the company," the Post reports, citing emails obtained by the newspaper.
Trump has attacked Democratic presidential nominee Joe Biden over the report, recently saying at a campaign rally in Florida, "It's the biggest story worldwide. It's a corrupt family and these people didn't ask him one single question about it, it's incredible."
When the crowd chanted "lock him up," Trump added, "It's true."
The Biden campaign has denied the reporting, saying in a statement:
"Investigations by the press, during impeachment, and even by two Republican-led Senate committees whose work was decried as 'not legitimate' and political by a GOP colleague have all reached the same conclusion: that Joe Biden carried out official U.S. policy toward Ukraine and engaged in no wrongdoing. Trump Administration officials have attested to these facts under oath."
Biden spokesman Andrew Bates continued, "We have reviewed Joe Biden's official schedules from the time and no meeting, as alleged by the New York Post, ever took place."
Joe Biden himself was confronted by a CBS reporter late Friday about the report, to which the former vice president responded, "I have no response, it's another smear campaign, right up your alley, those are the questions you always ask."