Trump: 'I Can't Imagine' There Are Any Republicans Who Could Beat Me in 2024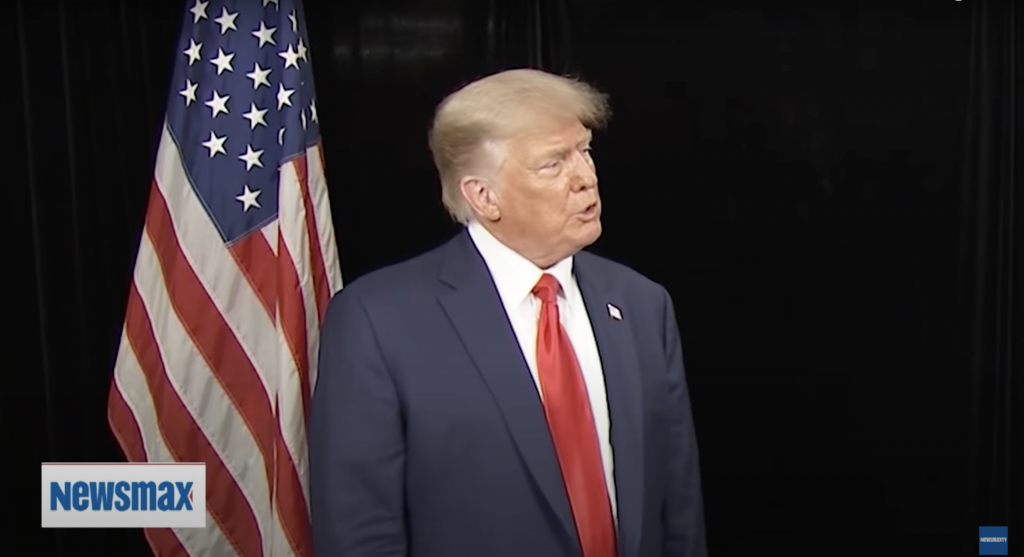 Former President Donald Trump appears to be the front runner for the 2024 Republican presidential primary if he were to run again.
While he says he has not decided if he would run again, he does not think there is a Republican who could successfully challenge him for the party's presidential nod.
Speaking to journalist Mark Halperin on Sunday, Trump said, "I've done a good job for this party. We had the greatest economy in history, and then we rebuilt it a second time, and the foundations were so strong that no other country can even compete with us."
"I think based on the job performance, I'm not sure that anybody should be able to win other than us," he added.
Halperin asked, "No one could beat you?"
"I can't imagine it if I decide to do that. I haven't decided to do that. But I love our country. I'm going to do what's right for our country," he added.
Watch the video below:
Attendees of the Conservative Political Action Conference (CPAC) said they would support Trump in the 2024 primary if he ran again.
According to the CPAC straw poll, 55% of respondents said they would vote for Trump in the primary. Florida Gov. Ron DeSantis (R) came in second place, with 21% of respondents saying they would vote for him.
During his speech at CPAC on Sunday, Trump teased a potential 2024 run as he said, "Who knows, who knows, I may even decide to beat them for a third time, okay?"
His comments drew applause from the crowd.
However, former National Security Adviser John Bolton doubts that Trump's standing is strong among Republicans as the former president believes.
"That is a pathetic figure," he said, adding, "I would have expected 90%. So if 55%, one month after leaving office at CPAC, is the best he can do, that's a mark of how far he has fallen already."