News
Trump Reportedly Suggested a New York Times Reporter Was Like His 'Psychiatrist'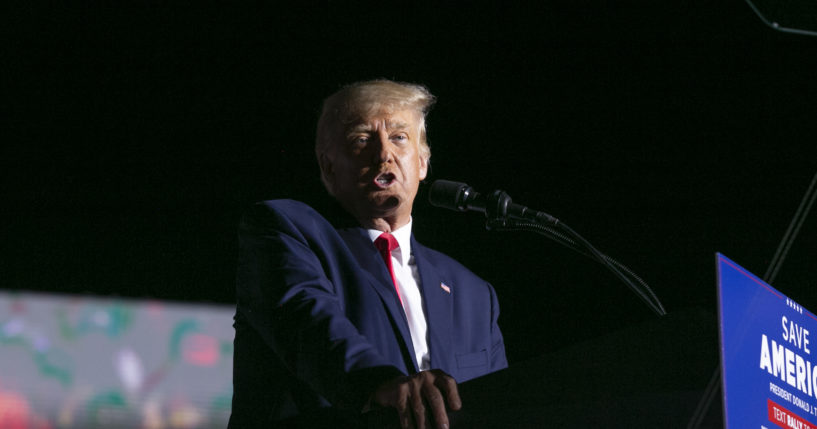 Former President Donald Trump enjoyed the company of one New York Times reporter, according to a report.
Over the weekend, The Atlantic published an excerpt of The New York Times reporter Maggie Haberman's book.
The book is titled "Confidence Man: The Making of Donald Trump and the Breaking of America."
Advertisement - story continues below
According to Haberman, Trump told two of his aides during an interview with Haberman how much he enjoyed her company.
"I love being with her; she's like my psychiatrist," Trump reportedly said.
Haberman wrote, "It was a meaningless line, almost certainly intended to flatter, the kind of thing he has said about the power of release he got from his Twitter feed or other interviews he has given over the years."
She continued, "The reality is that he treats everyone like they are his psychiatrists — reporters, government aides, and members of Congress, friends and pseudo-friends and rally attendees and White House staff and customers."
Advertisement - story continues below
The reporter argues they all "present a chance for him to vent or test reactions or gauge how his statements are playing or discover how he is feeling."
Haberman noted she "spent the four years of his presidency getting asked by people to decipher why he was doing what he was doing, but the truth is, ultimately, almost no one really knows him."
By the time she spoke with Trump at Mar-a-Lago, Haberman had covered him as a political figure for several years.
"And still the choreography of in-person interviews could reveal moments of unintended candor," Haberman wrote.
Additionally, Trump addressed the question of whether he would do it all over again running for president.
Advertisement - story continues below
"'The answer is, yeah, I think so. Because here's the way I look at it. I have so many rich friends and nobody knows who they are.' He then went on to talk about how much easier his life would have been had he not run," Haberman reported.
She continued, "Yet there it was: Reflecting on the meaning of having been president of the United States, his first impulse was not to mention public service, or what he felt he'd accomplished, only that it appeared to be a vehicle for fame, and that many experiences were only worth having if someone else envied them."
The book will be released on October 4.
Truth and Accuracy
We are committed to truth and accuracy in all of our journalism. Read our editorial standards.
Comment Down Below
Conversation