Trump Says 'There Will Be No Safety' If Biden Is Elected President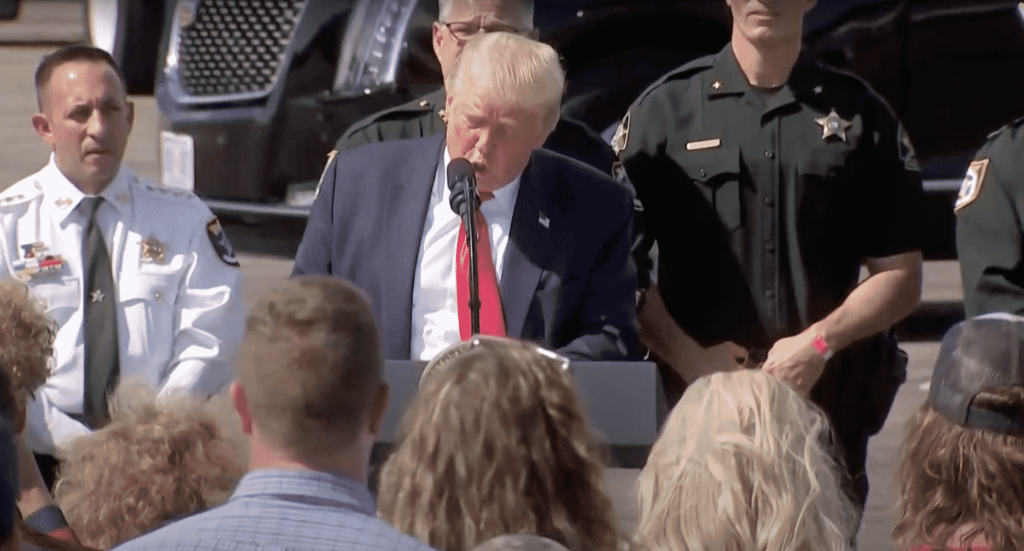 President Donald Trump is suggesting Americans will not be adequately protected if presumptive Democratic presidential nominee Joe Biden is elected in the upcoming election.
During a fundraiser with Florida sheriffs on Friday, Trump argued more conflict would ensue, and violence will be inevitable if Biden takes office next year.
"Joe Biden and the radical left's campaign against law enforcement is the major reason violent crime is surging in Democrat-run cities all across the nation. Where you have a Democrat-run city, you have a city with problems," Trump said.
He added, "If Joe Biden is elected president, the chaos and bloodshed will spread to every community in our land. You'll have a Portland everywhere."
Check out his comments below (starting at 14:00)
Trump recently criticized civil unrest in cities including Portland and Seattle, as IJR previously reported.
He said if federal agents were not deployed to Portland, the city would have been "burned and beaten to the ground" in a tweet he issued on Wednesday.
In Trump's July 19 tweet, he claimed Biden "will destroy our country as we know it," and his nation would be comparable to Portland where Trump believes politicians "are just fine with 50 days of anarchy."
Trump considered sending additional federal agents to Seattle, but decided against it because "the anarchists were exhausted," as IJR previously reported.
Additional federal forces will be deployed to Cleveland, Detroit, and Milwaukee, according to a statement released by the Department of Justice on Wednesday.
Attorney General William Barr noted the three cities have seen an uptick in violent crime, particularly homicides.
Trump reiterated, under Biden's leadership, there will not be enough law enforcement.
"There will be no safety, security, no peace, no justice, no one to protect you, and no one to defend the American way of life," Trump said.
He added, "People like standing behind me will not be considered primetime. With me, they're considered primetime."