News
Former Trump Spox Is 'Very Concerned' Large Swaths of Republicans Believe His Voter Fraud Claims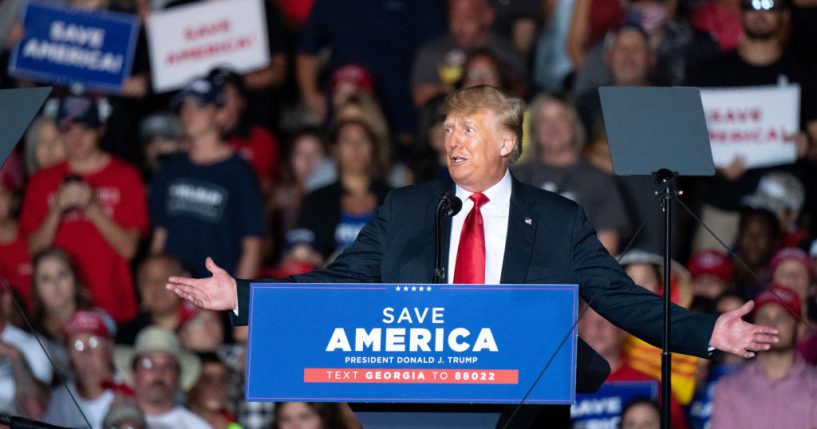 Sean Spicer says he is concerned that vast swaths of Republicans say they believe former President Donald Trump's claim that there was widespread fraud in the presidential election
In an interview with Mediaite, the former White House Press Secretary was asked if he is concerned that Republicans believe his former boss' claims of widespread fraud in the election.
"Yes, I think it's very concerning," Spicer responded. "And you saw the fallout, frankly, in the Georgia Senate elections where we lost two seats, frankly, because a lot of people said, well, I'm not going to go out and vote if the system is [rigged]."
Advertisement - story continues below
He continued, "You can't win a race, frankly, in the R or the D side, if your base isn't energized."
"And I think that when there are people that fundamentally don't believe that the system is fair, you're going to have a problem," Spicer added.
Additionally, Spicer, who now hosts a show on Newsmax, denied that the network had "pushed" conspiracy theories about the election.
Listen to the interview below:
Advertisement - story continues below
When pressed about lawsuits against Newsmax related to election fraud theories, Spicer said, "First of all, I will admittedly say that I'm not privy to any — but what I understand was the case is that a guest on Newsmax made some comments."
After the election, Trump repeatedly claimed that there was widespread fraud that altered the outcome of the election. However, several recounts and legal challenges failed to change the result, and Congress voted to certify Biden's win.
A draft report of a review of Arizona's election results also failed to substantiate Trump's claims of fraud, as IJR reported.
Instead, the draft report of the election results conducted by the company Cyber Ninjas found 99 additional votes for Biden and actually found 261 fewer votes for Trump in Maricopa County.
Truth and Accuracy
We are committed to truth and accuracy in all of our journalism. Read our editorial standards.
Comment Down Below
Conversation