Trump Rips Biden Admin's Pause of Johnson & Johnson COVID Vaccine: A 'Terrible Disservice'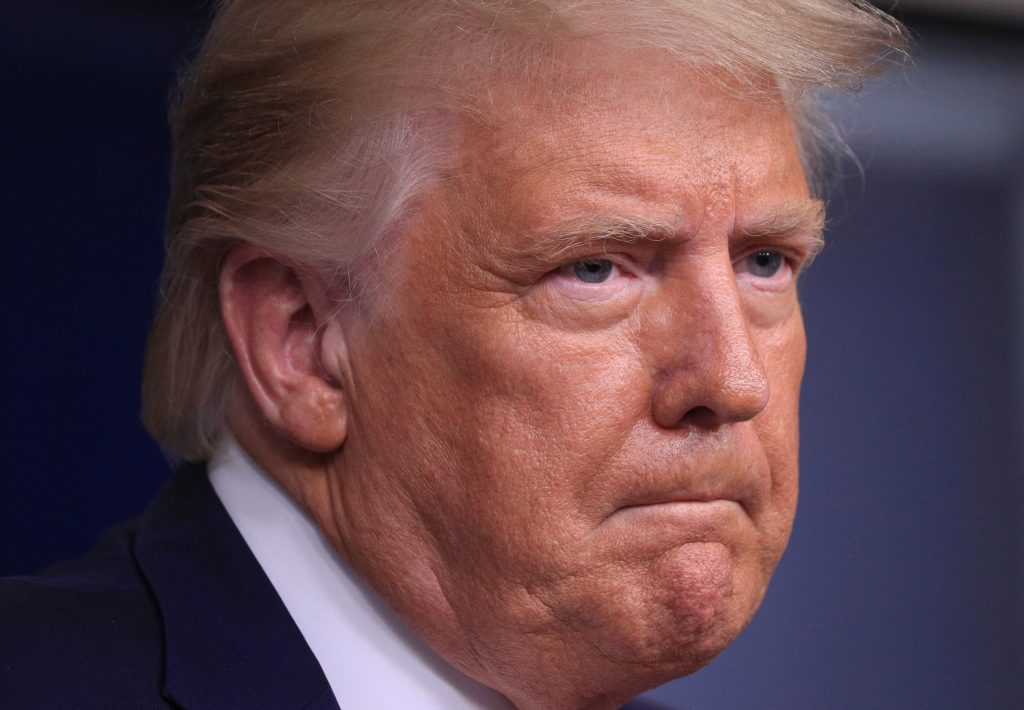 Former President Donald Trump is taking aim at the Biden administration after news broke that the U.S. is recommending a pause on Johnson & Johnson's COVID-19 vaccine.
Following reporting of six women developing rare blood clots, U.S. federal health agencies recommended the pause of the single-dose vaccine on Tuesday.
The White House responded to the recommendation made "out of an abundance of caution," saying in a statement from Jeff Zients, "This announcement will not have a significant impact on our vaccination plan." Zients is the White House COVID-19 Response Coordinator on Johnson & Johnson Vaccine.
However, Trump did not stay silent on the topic, as he rebuked the Biden administration.
He wrote in a statement, "The Biden Administration did a terrible disservice to people throughout the world by allowing the FDA and CDC to call a 'pause' in the use of the Johnson & Johnson COVID-19 vaccine. The results of this vaccine have been extraordinary but now it's reputation will be permanently challenged."
The former president continued:
"The people who have already taken the vaccine will be up in arms, and perhaps all of this was done for politics or perhaps it's the FDA's love for Pfizer. The FDA, especially with long time bureaucrats within, has to be controlled. They should not be able to do such damage for possibly political reasons, or maybe because their friends at Pfizer have suggested it."
Trump then repeated a previous claim that Pfizer "announced the vaccine approval two days after the 2020 Presidential Election" because "they didn't like me very much."
"Do your testing, clean up the record, and get the Johnson & Johnson vaccine back online quickly," he added.
As The Associated Press reports, John Burkhardt, senior vice president of drug safety research and development at Pfizer, previously said "that the timing of the company's vaccine announcement was not related in any way to the presidential election and was made as soon as the efficacy data was ready." The CEO of Pfizer also smacked down claims the timing was political.
There have been over 6.8 million doses of the Johnson & Johnson vaccine administered in the U.S., as of April 12. This is significantly less than the 180 million doses administered of the Moderna and Pfizer/BioNTech vaccines combined.
The U.S. Centers for Disease Control and Prevention (CDC) and the Food and Drug Administration (FDA) are expected to provide details in their briefing later Tuesday, according to Zients.
"We are working now with our state and federal partners to get anyone scheduled for a J&J vaccine quickly rescheduled for a Pfizer or Moderna vaccine," Zients also said.